BA Fashion Design
"Fashion is culture" The degree in Fashion Design opens the doors to a sector that apart from creative is so much more, always in evolution and that is growing nationally and in internationally.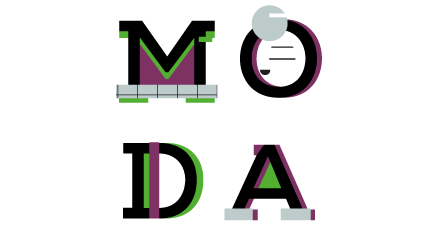 We offer a strong training in order to enable students to face the challenges posed by the fashion industry today.
The Fashion Design students at ESADA work complete processes. First they define the identity and image of the brand or project; then they work in the design and fulfillment of a collection, and finally, they develop all the communication and distribution strategies.
The training courses go through Prêt-à-porter, Haute Couture, Accessories, Communication and Styling. They are also complemented by workshops, intensive workshops and real projects, where the students have direct contact with professionals of the sector, this approach generates a very real and practical work environment.
The academic program of ESADA puts in value the professional development of the student through real projects. In this way, the student will develop his creative profile and will be able to work and collaborate with real brands as well as with active professionals in the fashion sector.
Regarding job projection, students will be fully prepared after completing the degree to continue their development and training in companies and brands or creating their own firms.
ESADA is focused in the job placement of our students. Our students participate in different fashion design competitions, where the students' talent is recognised. With this we help to put into practice what was learned and from the beginning the students know the functioning of the labor market. Thanks to hard work, we are very proud to say that the students of ESADA have been awarded in many national and international competitions.
We organize presentation events and catwalks to accustom our students to work in a real environment, with their collections they learn to work in a team, and to focus on communicating their projects.
Purity, intense emotions. It is not about design, it is about feelings
---
Subjects
1º Year
Workshop: patternmaking and tailoring I
10 ECTS · Annual
Representation systems
8 ECTS · Annual
Visual Language
8 ECTS · Annual
Creativity and Project Methodology
4 ECTS · Annual
Freehand drawing: Sketches
5 ECTS · 1st Semester
Expression techniques in Design
5 ECTS · 2nd Semester
Vectorial representation
7 ECTS · Annual
Photographic documentation
5 ECTS · Annual
History of the arts and aesthetics
4 ECTS · 1st Semester
History of Design: XIX, XX and current century
4 ECTS · 2nd Semester
2º Year
3D construction
5 ECTS · Annual
Clothing volumetric
4 ECTS · 1st Semester
Fashion drawing
4 ECTS · 1st Semester
Scientific fundamentals applied to design
7 ECTS · Annual
Eco-design and sustainability
4 ECTS · 2nd Semester
Technical English
4 ECTS · Annual
Textile workshop: materials & procedures
5 ECTS · Annual
Workshop: patternmaking and tailoring II
8 ECTS · Annual
History of clothing
3 ECTS · 1st Semester
History of fashion. Designers and contemporary tendencies
3 ECTS · 2nd Semester
Fashion projects I
6 ECTS · 2nd Semester
Fashion digital illustration
3 ECTS · 2nd Semester
Anthropometry and ergonomics
4 ECTS · 1st Semester
3º Year
Theory and culture of Design
6 ECTS · Annual
Design management
6 ECTS · Annual
Printing workshop: techniques and process
4 ECTS · 1st Semester
Textile workshop: process and finishing
4 ECTS · 2nd Semester
Digital technology in fashion design
4 ECTS · 2nd Semester
Pattern-making and industrial dressmaking technology
5 ECTS · 1st Semester
Workshop: patternmaking and tailoring III
7 ECTS · Annual
Modelling workshop on mannequin
6 ECTS · Annual
Fashion projects II
6 ECTS · 1st Semester
Fashion accessories design
4 ECTS · 2nd Semester
Optativa 1
4 ECTS · 1st Semester
Optativa 2
4 ECTS · 2nd Semester
4º Year
Fashion image
4 ECTS · 1st Semester
Integrated digital project
8 ECTS · 1st Semester
Styling, fashion and communication
5 ECTS · 1st Semester
Styling in shows and audio-visual media
6 ECTS · 1st Semester
Organization, planning and monitoring of the fashion product
2 ECTS · 1st Semester
Fashion marketing
3 ECTS · 1st Semester
Optional
8 ECTS · 1st Semester
Final Graduate Project
12 ECTS · 2nd Semester
Practicum
12 ECTS · 2nd Semester
---
Services
The students of ESADA can enjoy the services of Orientation and Guidance from the start, to focus from the beginning what their interests are and to perform internships from the second year. They will also work on their job placement as a graduate.
ESADA has an international approach, therefore a language improvement program is included within the training of students, which includes weekly classes of foreign language throughout the four years of the degree.
MENTORING
The students of ESADA are accompanied by a mentor who will accompany them through their learning process and that will help them to achieve their maximum potential.
SCHOOL OF DESIGN
ESADA is the only design school in Andalusia that offers the four design specialties (Graphic, Interiors, Product and Fashion), allowing students to develop in a multidisciplinary environment. This way students acquire a global vision of the design process and fosters them to establish collaborations that enrich their training process.
THE CITY
Studying Fashion Design in Granada has the advantage of being in contact with a vibrant and international city. In Granada you will find a unique blend of:
Historical buildings and historic environments part of the world heritage like the Alhambra or the Muslim neighbourhood.
A multicultural and international city, where you can enjoy a wide cultural offer (concerts, art museums, exhibitions, etc ...)
A privileged natural environment where you can enjoy the ski resort or the Mediterranean coast, both are half an hour away from the city.
So if you still do not know where to study fashion design ESADA is your choice!
Solicita una cita
¿Quieres información más concreta? Nuestra encargada de admisiones te informará y orientará sobre lo que necesites ¡reserva tu hora!
Solicitar una cita
---
COM_EFORMACION_PROYECTOS_NUESTROS_ALUMNOS
---
Skills
The Higher Studies of Design offer qualified training in the field of design. Our students will be capable of understanding, defining and optimizing the products and services of the design in its different domains. They will also be able to master the scientific, humanistic, technological and artistic knowledge and the methods and procedures associated with them as well as generating values of artistic, cultural, social and environmental significance, in response to the social and technological changes that are taking place.
The regulations that develop the Higher Degree of Design in the specialty of Fashion Design establishes a series of Specific Competences that the students must acquire, such as:
Generate creative proposals of fashion design and apparel appropriate to the material, functional, aesthetic and communicative conditionings of the work assumptions.
Conceive and materialize fashion and apparel design projects that integrate the formal, material, technical, functional, communicative and realization aspects.
To know the characteristics, properties and behaviour of the materials used in the different areas of fashion design and apparel.
To know the machinery and the production processes of the sectors related to the design of fashion and clothing.
Adapt the methodology and the design proposals to the technological and industrial evolution of the sector.
To base the creative process on research, methodological and aesthetic strategies.
Interrelate formal and symbolic languages with specific functionality.
To solve the aesthetic, functional, technical and realization problems that arise during the development and execution of the project.
Analyse market studies and their impact on the development of new products and collections.
To know the technological resources of communication and its applications to the design of fashion and clothing.
Mastering the specific digital technology related to the development and execution of projects of fashion design and apparel.
---
Professional Profile
At ESADA students are trained with a multidisciplinary approach, essential in professional development and with the ability to excel in an increasingly complex work environment.
With this degree, you will be able to work in different fields such as:
Fashion Design
Textile designer
Accessory Designer
Patternmaker
Creative director
Responsible for fashion communication
Styling
Theatrical / Movie Costume Design
Tailor made design and tailoring
Coolhunter - Trend Research
Theatrical and cinematographic costumes
Design of complements
Business management of creative activities
Customized or corporate designs
Tailor-made tailoring
Design, research and development of new concepts, materials, applications and products
Research and teaching
---
Access
ESADA, being a private centre, is not in charge of conducting access tests; this is the responsibility of the Ministry of Education of the Junta de Andalucía.
For each call, June and September, the School will prepare a course to meet the needs to access these studies.
The access tests are divided in three different exercises. The first two develop during the first day of the call for tests and the third during the second day. Exercise 1 has a value on the final grade of 50% while the remaining two add up to 25% each, without having to approve the three parts to pass the exam.
---
Academic Fees and Scholarships
As students of an official degree, you have the right to apply for the scholarships of the Ministry of Education for post-compulsory studies, as well as those of the Regional Ministry of Education (ADRIANO).
Being studies within the European Space of Higher Education, it is possible to choose the Erasmus + Scholarships both to study abroad and to do international internships.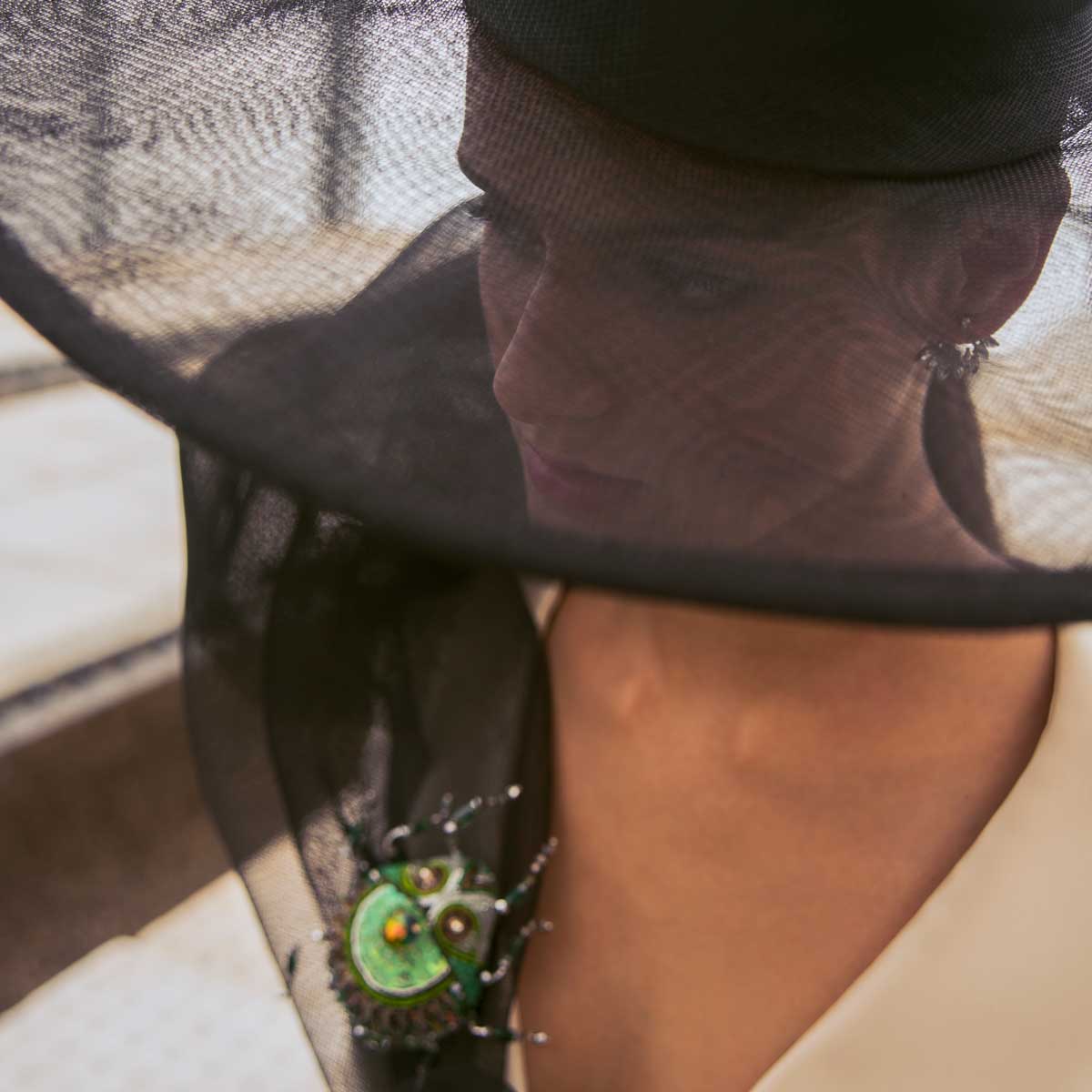 ---
Contact
Please fill in your details and we will contact you as soon as possible.