BA Interior Design
The interior design or interior architecture is about working on the relationship of people and their environment. It is an essential part of our daily lives and affects the way we live, work, play, think... Create comfortable houses, attractive and functional public spaces, arouse emotions in the user, that is interior design.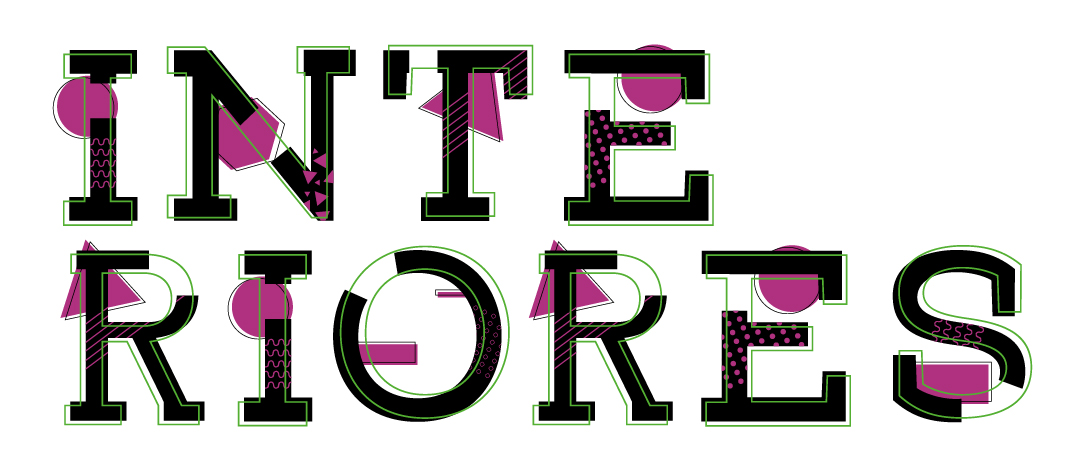 The interior designer has evolved a lot over time, becoming the key piece in the development of contemporary living spaces. The design of spaces for habitat, study, commercial spaces or even health, cannot be currently understood without an interior designer.
At ESADA we offer the Official Degree in BA Interior Design, it has been awarded by the Ministry of Education. Our programmes are within the European Higher Education Area (EHEA) and therefore they are internationally recognized.
If you dream about creating meeting spaces that can respond to contemporary culture. Spaces that can anticipate changes and dialogue with our past, this is your profession!
Studying Interior Design will allow you to acquire a large amount of skills to deal with the different disciplines that define your work (architecture, graphic design, decorative arts, furniture design and lighting, textiles...). All these skills are learned "by doing" with methodologies that respond to what students will really need for their professional development.
The main aim of ESADA is to guide the students in their training process until they become professionals capable of critical thinking, effective communicators, and with the ability to work in a team. All these goals are achieved thanks to a teaching staff with a great deal of professional experience and an innovative methodology based on Project-Based Learning (PBL) that allows to put into practices all the skills needed through integrated professional projects from the first year.
The projects will increase in complexity over the years, and are strategically designed to address the different aspects of interior design.
From the first year, students will have the opportunity to participate in international design contests, where ESADA students have won several prizes that certifies the quality of their projects.
At ESADA, the formation is complemented by conferences of relevant figures within the national and international panorama of interior design.
The creative process is different in each project, that makes it never cease to amaze and interest the designer
---
Subjects
1º Year
History of the arts and aesthetics
4 ECTS · 1st Semester
Photographic documentation
5 ECTS · Annual
Freehand drawing: Sketches
5 ECTS · 1st Semester
Visual Language
8 ECTS · Annual
Interior projects analysis
3 ECTS · Annual
Representation systems
8 ECTS · Annual
Vectorial representation
7 ECTS · Annual
Construction materials I: the building
7 ECTS · Annual
Creativity and Project Methodology
4 ECTS · Annual
Expression techniques in Design
5 ECTS · 2nd Semester
History of Design: XIX, XX and current century
4 ECTS · 2nd Semester
2º Year
Anthropometry and ergonomics
4 ECTS · 1st Semester
Eco-design and sustainability
4 ECTS · 2nd Semester
Expression techniques in Interior Design
6 ECTS · Annual
3D construction
5 ECTS · Annual
Dwelling spaces
6 ECTS · 1st Semester
Installations I: Plumbing
5 ECTS · 1st Semester
Scientific fundamentals applied to design
7 ECTS · Annual
Technical English
4 ECTS · Annual
Installations II: electrotechnology and protection
5 ECTS · 2nd Semester
History of architecture and interior design I
4 ECTS · 1st Semester
History of architecture and interior design II
4 ECTS · 2nd Semester
Work spaces
6 ECTS · 2nd Semester
3º Year
Digital techniques applied to interior design
4 ECTS · 1st Semester
Theory and culture of Design
6 ECTS · Annual
Design management
6 ECTS · Annual
Materials and building II: interiors
5 ECTS · 1st Semester
Lightweight structures
5 ECTS · 1st Semester
Installations III: air-conditioning
5 ECTS · 2nd Semester
Lighting technology
5 ECTS · 2nd Semester
Commercial spaces
6 ECTS · 1st Semester
Pop Up Spaces and exhibitions
6 ECTS · 2nd Semester
Measurements and budgets
4 ECTS · 2nd Semester
Optativa 1
4 ECTS · 1st Semester
Optativa 2
4 ECTS · 2nd Semester
4º Year
Isolation and acoustic preparation
5 ECTS · 1st Semester
Hostelry and Leisure
9 ECTS · 1st Semester
Dirección de proyectos de interiores
4 ECTS · 1st Semester
Organization and legislation
4 ECTS · 1st Semester
Final Graduate Project
12 ECTS · 2nd Semester
Practicum
12 ECTS · 2nd Semester
Optional
8 ECTS · 1st Semester
Pathology and restoration
6 ECTS · 1st Semester
---
Services
The students of ESADA can enjoy the services of Orientation and Guidance from the start, to focus from the beginning what their interests are and to perform internships from the second year. They will also work on their job placement as a graduate.
ESADA has an international approach, therefore a language improvement program is included within the training of students, which includes weekly classes of foreign language throughout the four years of the degree.
MENTORING
The students of ESADA are accompanied by a mentor who will accompany them through their learning process and that will help them to achieve their maximum potential.
SCHOOL OF DESIGN
ESADA is the only design school in Andalusia that offers the four design specialties (Graphic, Interiors, Product and Fashion), allowing students to develop in a multidisciplinary environment. This way students acquire a global vision of the design process and fosters them to establish collaborations that enrich their training process.
THE CITY
Studying Interior Design in Granada has the advantage of being in contact with a vibrant and international city. In Granada you will find a unique blend of:
Historical buildings and historic environments part of the world heritage like the Alhambra or the Muslim neighbourhood.
A multicultural and international city, where you can enjoy a wide cultural offer (concerts, art museums, exhibitions, etc ...)
A privileged natural environment where you can enjoy the ski resort or the Mediterranean coast, both are half an hour away from the city.
So if you still do not know where to study interior design ESADA is your choice!
Solicita una cita
¿Quieres información más concreta? Nuestra encargada de admisiones te informará y orientará sobre lo que necesites ¡reserva tu hora!
Solicitar una cita
---
COM_EFORMACION_PROYECTOS_NUESTROS_ALUMNOS
---
Skills
The Higher Studies of Design have as a main aim the qualified training of professionals in the field of design, capable of understanding, defining and optimizing the products and services of the design in its different fields. These programmes are prepared to master the scientific, humanistic, technological and artistic knowledge and the methods and procedures associated with them. They will also generate values of artistic, cultural, social and environmental significance, in response to the social and technological changes that are taking place.
Being an official education, the regulations that develops the Higher Degree of Design in the specialty of Interior Design establishes a series of Specific Skills that the students must acquire, which are:
Generate and materialize functional, formal and technical solutions that allow the best use of interior spaces.
Conceive and develop interior design projects with the criteria to improve the quality, use and consumption of the productions.
Manage and certify the realization of interior projects.
Analyze, adapt and produce information related to the materialization of projects.
To solve the aesthetic, functional, technical and constructive problems that arise during the development and execution of the project.
Interrelate formal and symbolic languages with specific functionality.
Know the characteristics, physical and chemical properties as well as behaviour of materials used in interior design.
Know the most common manufacturing, production and manufacturing processes of the different sectors related to interior design.
Adapt the methodology and proposals to the technological and industrial evolution of the sector.
To know the technological resources of communication and its applications to the interior design.
Mastering the specific digital technology related to the development and execution of interior design projects.
Know the economic, social, cultural and historical context in which interior design is developed.
Know the economic and organizational framework in which the business of interior design is framed.
Understand the legal and regulatory framework that regulates professional activity, occupational health and safety, and intellectual and industrial property rights.
Reflect on the positive social influence of design, assess its impact on improving the quality of life and the environment and its capacity to generate identity, innovation and quality in production.
---
Professional Profile
The profile of the graduates corresponds to that of a qualified professional capable of conceiving, substantiating and documenting a creative process through mastery of the theoretical and practical principles of design and of the project methodology. Is a professional able to integrate the different languages, as well as the techniques and technologies in the correct materialization of messages, environments and products.
We must consider the Interior Designer as the professional that currently requires the market, with a technical-artistic profile.
---
Access
ESADA, being a private centre, is not in charge of conducting access tests; this is the responsibility of the Ministry of Education of the Junta de Andalucía.
For each call, June and September, the School will prepare a course to meet the needs to access these studies.
The access tests are divided in three different exercises. The first two develop during the first day of the call for tests and the third during the second day. Exercise 1 has a value on the final grade of 50% while the remaining two add up to 25% each, without having to approve the three parts to pass the exam.
---
Academic Fees and Scholarships
As students of an official degree, you have the right to apply for the scholarships of the Ministry of Education for post-compulsory studies, as well as those of the Regional Ministry of Education (ADRIANO). In addition, as a novelty, this year ESADA offers own scholarships to academic performance, which will be a bonus of 50% of the amount of tuition during the four years of training, for the best high school records.
Being studies within the European Space of Higher Education, it is possible to choose the Erasmus + Scholarships both to study abroad and to do international internships.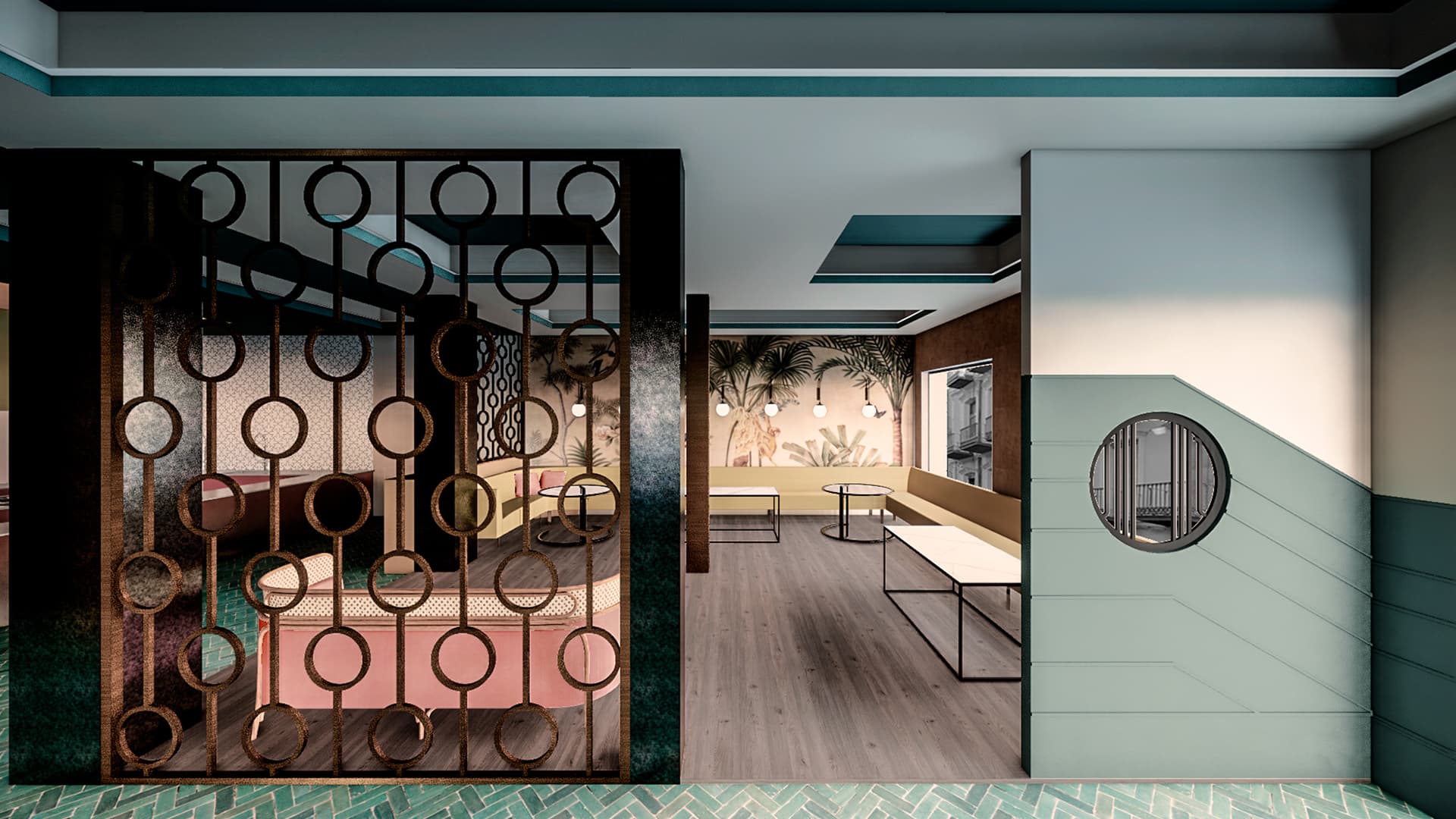 ---
Contact
Please fill in your details and we will contact you as soon as possible.