BA Product Design
Product Design is a multidisciplinary training, open and in line with the requirements that the current technological society requires. Versatile and adaptable to a large multitude of professional sectors, it is a degree that allows the student to orientate his own professional career, in a world where traditional professions disappear and new employment options are opened.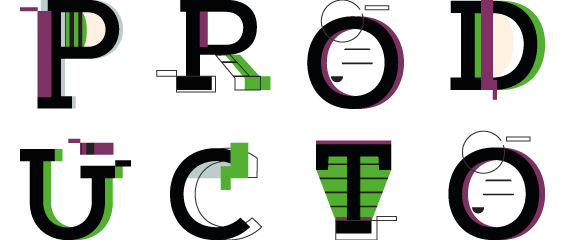 Think about the products you use everyday. Most of them are useful, attractive and seemingly very simple.
However, even the simplest products are much more complicated than they may seem. Not only must these products be conceptualized and designed, they must also be manufactured.
A product designer is someone who designs the appearance of different types of products, from mobile devices to vehicles. Initially, the product designer receives a vast amount of information about a new product, including its use, target market and functionality, and create models of what the real product will be.
They also have to work with usability for the product, so it's not all about aesthetics.
Although many product designers work with a variety of different elements, most specialize in a particular type of products, especially if they work for a particular company.
Redesign is also part of their work, over the same design improvements are made in order to increase the functionality and efficiency of the product.
It is possible to work on new products or improve existing ones, and use the knowledge of technology, materials and manufacturing methods to improve the design and usability of an element.
The job involve:
Designing
Modelling
Prototyping
Testing
At ESADA students work alongside engineers, artists and modellers, conducting researches on real projects and developing real proposals. In the last few courses they will develop feasibility studies of the designs to ensure that it is cost-effective.
Imagine, Search, Create, Draw, Model, Prototype, Make... and enjoy always
---
Subjects
1º Year
History of the arts and aesthetics
4 ECTS · 1st Semester
Visual Language
8 ECTS · Annual
Freehand drawing: Sketches
5 ECTS · 1st Semester
Photographic documentation
5 ECTS · Annual
Vectorial representation
7 ECTS · Annual
Representation systems
8 ECTS · Annual
Materials and manufacturing processes
10 ECTS · Annual
Creativity and Project Methodology
4 ECTS · Annual
Expression techniques in Design
5 ECTS · 2nd Semester
History of Design: centuries XIX, XX and XXI
4 ECTS · 2nd Semester
2º Year
Anthropometry and ergonomics
4 ECTS · 1st Semester
Eco-design and sustainability
4 ECTS · 2nd Semester
Identity communication
7 ECTS · Annual
3D Modelling and simulation
7 ECTS · Annual
Packaging and sales stands
7 ECTS · Annual
Design arts and crafts
7 ECTS · Annual
3D construction
5 ECTS · Annual
Models and prototypes
8 ECTS · Annual
Scientific fundamentals applied to design
7 ECTS · Annual
Technical English
4 ECTS · Annual
3º Year
Theory and culture of Design
6 ECTS · Annual
Design management
6 ECTS · Annual
Advanced materials for design
8 ECTS · Annual
Trends and new product scenarios
5 ECTS · Annual
Agricultural food product
7 ECTS · Annual
Product design
10 ECTS · Annual
Strategic system design
10 ECTS · Annual
Optativa 1
4 ECTS · 1st Semester
Optativa 2
4 ECTS · 2nd Semester
4º Year
Design and quality management
4 ECTS · 1st Semester
Network design and editing
6 ECTS · 1st Semester
Product system
6 ECTS · 1st Semester
Cultural and touristic system design
6 ECTS · 1st Semester
Signalling
6 ECTS · 1st Semester
Final Graduate Project
12 ECTS · 2nd Semester
Practicum
12 ECTS · 2nd Semester
Optativa 3
8 ECTS · 1st Semester
---
Services
The students of ESADA can enjoy the services of Orientation and Guidance from the start, to focus from the beginning what their interests are and to perform internships from the second year. They will also work on their job placement as a graduate.
ESADA has an international approach, therefore a language improvement program is included within the training of students, which includes weekly classes of foreign language throughout the four years of the degree.
MENTORING
The students of ESADA are accompanied by a mentor who will accompany them through their learning process and that will help them to achieve their maximum potential.
SCHOOL OF DESIGN
ESADA is the only design school in Andalusia that offers the four design specialties (Graphic, Interiors, Product and Fashion), allowing students to develop in a multidisciplinary environment. This way students acquire a global vision of the design process and fosters them to establish collaborations that enrich their training process.
THE CITY
Studying Product Design in Granada has the advantage of being in contact with a vibrant and international city. In Granada you will find a unique blend of:
Historical buildings and historic environments part of the world heritage like the Alhambra or the Muslim neighbourhood.
A multicultural and international city, where you can enjoy a wide cultural offer (concerts, art museums, exhibitions, etc ...)
A privileged natural environment where you can enjoy the ski resort or the Mediterranean coast, both are half an hour away from the city.
So if you still do not know where to study product design ESADA is your choice!
Solicita una cita
¿Quieres información más concreta? Nuestra encargada de admisiones te informará y orientará sobre lo que necesites ¡reserva tu hora!
Solicitar una cita
---
COM_EFORMACION_PROYECTOS_NUESTROS_ALUMNOS
---
Skills
As a product designer, the general tasks to be faced are:
Comply with customers to establish design instructions, including concept, performance and production criteria
Working on ideas as part of a team or developing design concepts that use CAD (computer aided design)
Participate in multidisciplinary team meetings
Sketching initial design ideas
Identify the suitability and availability of materials
Production, detailed drawings and final specifications using computer software (CAD), including parts lists and costing
Making samples or work models or using computerized prototype equipment
Test the concept of computerized or physical modelling design
Materials, processes or market research
Organizing meetings and liaising with engineers and other departments, such as marketing, to discuss and negotiate appropriate production processes, costs and trade problems
Travel to customer's production facilities and evaluate the feasibility of production
Make presentations such as managing high-level design or clients, either by bidding for a contract or by submitting design proposals
---
Professional Profile
The product designer is a professional capable of projecting, analyzing, investigating and determining the physical and formal properties and qualities that characterize his productions, defining the shape, configuration, quality, performance, value and aesthetic significance, social and environmental impact. Innovation is seen as an absolute necessity throughout the EU and in our country in particular. Product Design is one of the tools to manage innovation in the company and that has usually been faced without the necessary rigor. This has generated a lack of interest in the matter by the business sector. These concepts (assimilated in other parts of Europe) are already changing in our country, and it is increasingly understood that Product Design improves the competitiveness of the company.
In short, a designer focused on designing objects that improve our environment, combining functionality, aesthetics and ergonomics.
In practice, what are the career opportunities of a Product Designer?
Designer in multidisciplinary studies, for a company or as independent personnel
Designer of objects for the home: furniture, lamps, textile, cutlery, etc.
Product designer; Appliances, street furniture, jewelry, toys, packaging, etc.
Business management and industrial production, craft or self-production
Strategist, systems or services designer
---
Access
ESADA, being a private centre, is not in charge of conducting access tests; this is the responsibility of the Ministry of Education of the Junta de Andalucía.
For each call, June and September, the School will prepare a course to meet the needs to access these studies.
The access tests are divided in three different exercises. The first two develop during the first day of the call for tests and the third during the second day. Exercise 1 has a value on the final grade of 50% while the remaining two add up to 25% each, without having to approve the three parts to pass the exam.
---
Academic Fees and Scholarships
As students of an official degree, you have the right to apply for the scholarships of the Ministry of Education for post-compulsory studies, as well as those of the Regional Ministry of Education (ADRIANO).
Being studies within the European Space of Higher Education, it is possible to choose the Erasmus + Scholarships both to study abroad and to do international internships.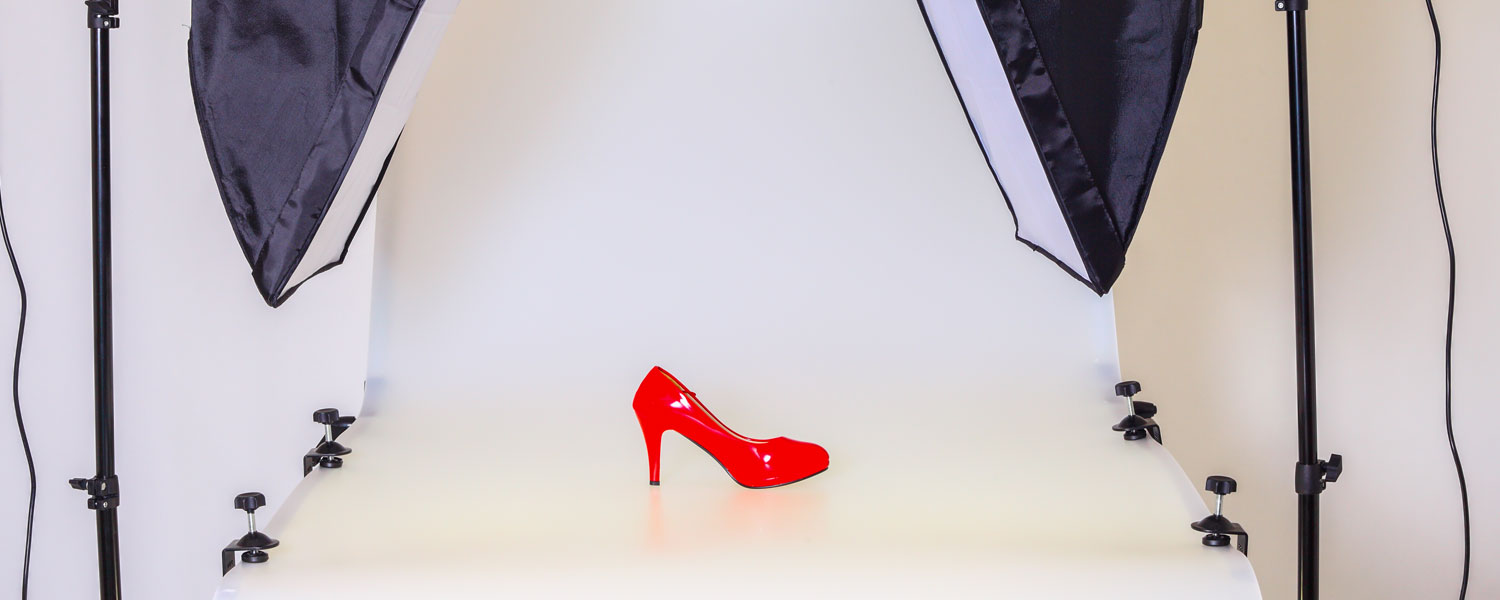 ---
Contact
Please fill in your details and we will contact you as soon as possible.