Oferta Formativa
Master in Interior Design in Historic Buildings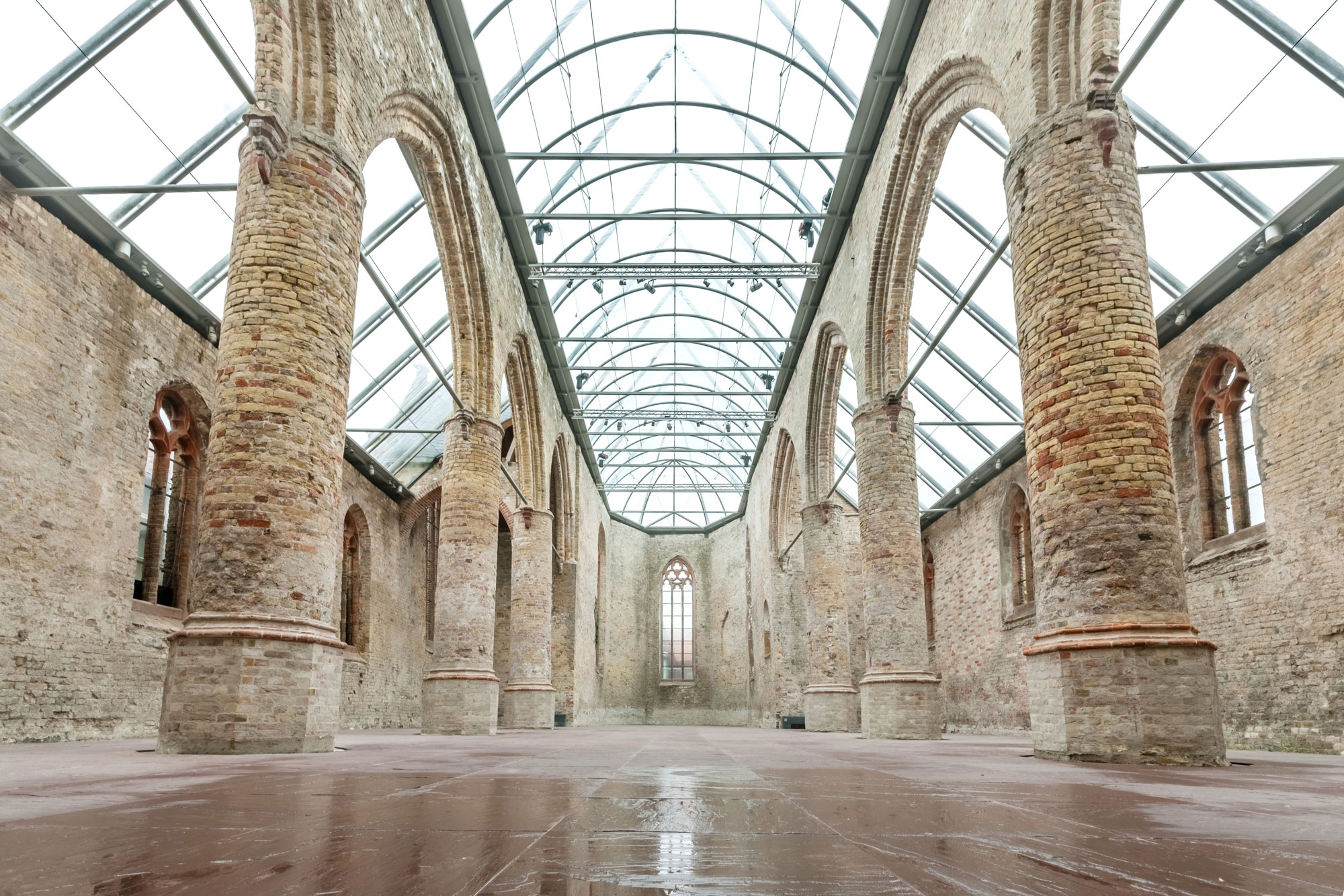 The programme is specially designed to continue your studies of Interior Design, although it is accessible from other disciplines and it is open to a wide range of professionals. In accordance with the principles of the European Higher Education Area. Along the programme, Project Based Learning Methodology is used. Learning and Evaluation focused on Adaptive Reuse projects.
The academic director of the Master is Kate Ainslie Williams (MScHistoricConservation, Oxford Brookes University, and external member of the Advisory Panel to Interior Design Department of American Intercontinental University). And other international and national academic and professional teachers.
---
Teaching Staff
Dr. Zaki Aslan

Doctor Arquitecto especializado en Arquitectura Islámica

Paloma Baquero

Serrano + Baquero

Francisco Bou Tomas

Bou Interiorismo

Javier Castellano Pulido

Cuac Arquitectura

Alberto Cobos Álvarez

Mytaki Arquitectura y Diseño SLP

Tomás García Píriz

Cuac Arquitectura

Miguel Ángel Gilabert Campos

Coordinador del Máster

José A. González

María Dolores Gutiérrez

Bernardino Líndez Vílchez

Rosario Moreno-Torres Camy

Tools Mobiliario

Fernando Ortega Camacho

Rocío Padilla

Julia Ramos

Adriana Scaletti Cárdenas

Juan Serrano

Serrano + Baquero
---
Subjects
History of design
2 ECTS · Annual
Interior projects analysis
2 ECTS · Annual
Eco-design and sustainability
2 ECTS · Annual
Proyectos de espacio: Comerciales, hostelería, ocio, expositivos y efímeros
3 ECTS · Annual
Photographic documentation
1 ECTS · Annual
Digital techniques applied to interior design
2 ECTS · Annual
Introduction to Historical Heritage. Concept, Guardianship and Intervention Techniques
4 ECTS · Annual
Administrative and legal context of intervention in protected buildings
3 ECTS · Annual
Interdisciplinary character of the intervention in Real Estate Heritage
4 ECTS · Annual
Research techniques and historical contextualization
4 ECTS · Annual
Traditional materials and techniques. Treatments of floors, ceilings, walls, windows and doors.
8 ECTS · Annual
Furniture, ornaments, textiles and surface treatments: wallpaper, paint, plaster, cabinetmaking and fabrics.
7 ECTS · Annual
Adaptive reuse in historic buildings
10 ECTS · Annual
Professional Practice
10 ECTS · Annual
Professional project
10 ECTS · Annual
Investigation project
20 ECTS · Annual
---
Services
The students of ESADA can enjoy the services of Orientation and Guidance from the start, to focus from the beginning what their interests are and to perform internships from the second year. They will also work on their job placement as a graduate.
ESADA has an international approach, therefore a language improvement program is included within the training of students, which includes weekly classes of foreign language throughout the four years of the degree.
MENTORING
The students of ESADA are accompanied by a mentor who will accompany them through their learning process and that will help them to achieve their maximum potential.
SCHOOL OF DESIGN
ESADA is the only design school in Andalusia that offers the four design specialties (Graphic, Interiors, Product and Fashion), allowing students to develop in a multidisciplinary environment. This way students acquire a global vision of the design process and fosters them to establish collaborations that enrich their training process.
THE CITY
Studying Interior Design in Granada has the advantage of being in contact with a vibrant and international city. In Granada you will find a unique blend of:
Historical buildings and historic environments part of the world heritage like the Alhambra or the Muslim neighbourhood.
A multicultural and international city, where you can enjoy a wide cultural offer (concerts, art museums, exhibitions, etc ...)
A privileged natural environment where you can enjoy the ski resort or the Mediterranean coast, both are half an hour away from the city.
So if you still do not know where to study interior design ESADA is your choice!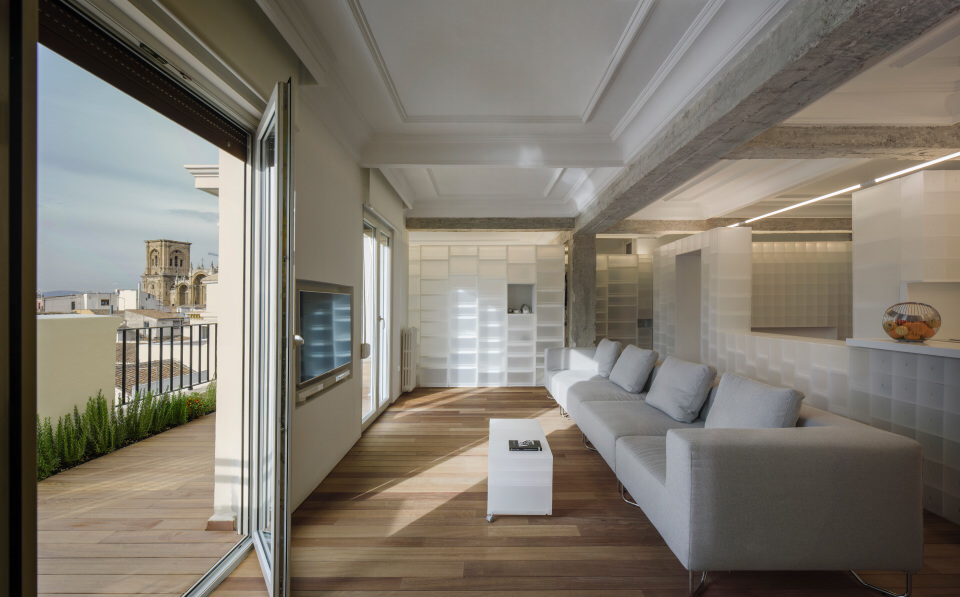 ---
Skills
The learning achievements, a true pillar of the European Higher Education Area, not only inform the student but because of their simplicity of writing they also give information to the employer and the rest of society.
When the student successfully completes this programme, he will be able to:
Prepare the products of an interior design project: design schemes and models, drawings and documents adapted to the specific context of historic buildings in a manner adjusted to the standard and level of protection.
Recognize the elements of an interior design project in historic buildings, for which it would be necessary to count on the participation of other professionals.
Produce interior designs in which traditional techniques and materials are applied or, where appropriate, equivalent contemporaries characterized by their sustainability and respect to the cultural values ​​of the building.
Create interior designs for residential, commercial, exhibition-museum, spaces for events in historical buildings.
To plan interdisciplinary projects of interior design in historical buildings in all its phases making use of international standards of integrated management of projects applicable in this sector.
Select for your supply products marked by sustainability suitable for inclusion in interior designs of historic buildings. Including in the products the materials, furniture, textiles and any other element of the interior design in the historical context.
Analyse the practices of reference professionals in the design of interiors in historic buildings in relation to emerging trends in this context.
To estimate the importance of the rehabilitation of interiors and the adaptive use of historical buildings in the communities where they are inserted, in their economic, social, environmental and innovation aspects.
---
Professional Profile
Interior designer specialized in Historiric Buildings.
Adaptative Reuse solutions consultant.
Project manager: design, supply and execution.
Professional practice as freelance or working for a sectorial enterprise.
---
Access
The program is specially designed to continue your studies of Interior Design, although it is accessible from other disciplines and is open to a wide range of professionals, which can give the student the direct experience with the collaboration of the real practice.
---
Academic Fees and Scholarships
As students of an official master programme, you will have the opportunity to apply for scholarships from the Ministry of Education for post-compulsory studies.
---
Contact
Please fill in your details and we will contact you as soon as possible.