Mi movilidad Erasmus+ de personal en Vilna: Félix Guerrero, ESADA
21 Octubre 2022
Félix Guerrero, Coordinador Erasmus+ en ESADA
Movilidad Erasmus+ de personal en VILNIUS COLLEGE OF TECHNOLOGIES AND DESIGN y VILNIUS COLLEGE OF DESIGN en Vilna (Lituania) del 10 al 14 de octubre de 2022.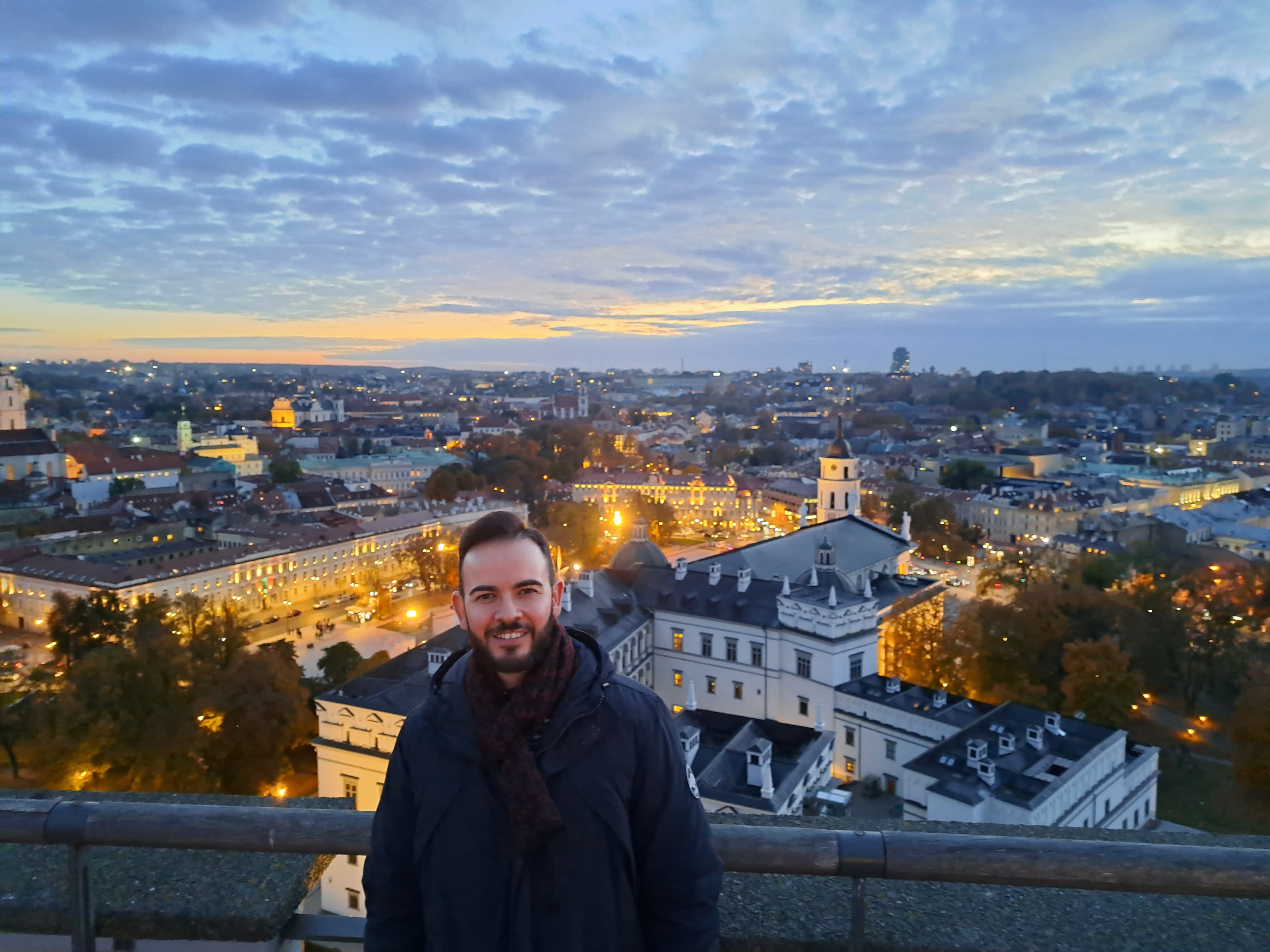 Such a wonderful and unforgettable week I spent in Lithuania!
This was my third Training mobility, which took place from October 10th to October 14th 2022, and this time I had the opportunity to visit two schools while in Vilnius, with which ESADA has an Inter-Institutional Agreement. And my experience has also been very positive, full of events, meetings and, of course, free time to enjoy beautiful Vilnius in every sense.
My main visit was to the Design Faculty of Vilnius College of Technologies and Design (VTDK), located in an impressive building near the city centre. This school offers Interior Design and Graphic Design and, actually, we have two students from VTDK doing their Erasmus mobility for studies at ESADA.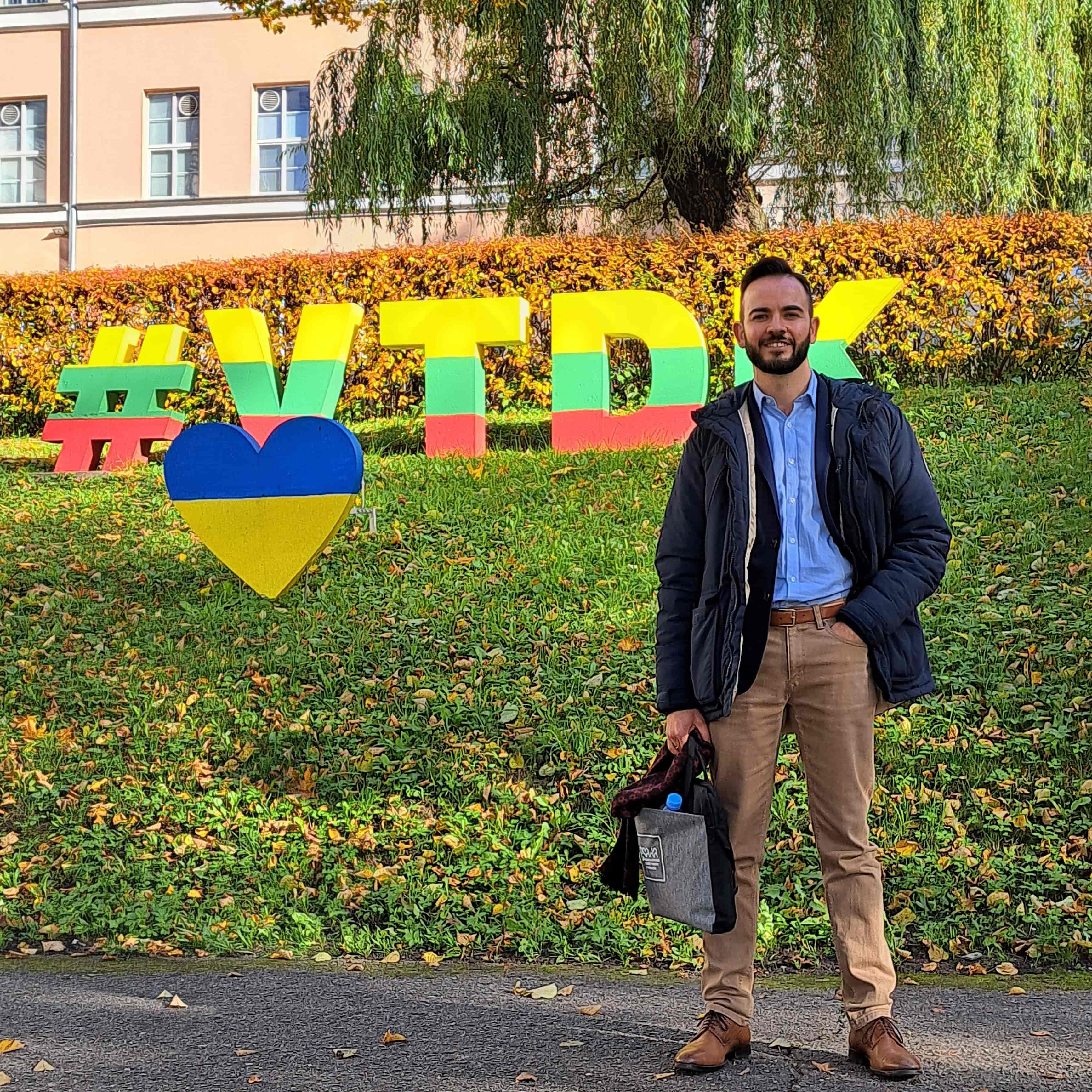 Ruta Kalytiene, English Teacher and Erasmus+ Coordinator for Design Faculty of VTDK, was who organized all my visit. I met her last April, when she visited ESADA with her colleague Milda Kalytytė, Head International Relations of this school, and I promised them that I would visit their school as soon as possible and now I have kept my promise.
Ruta showed me all the amazing facilities of the building after joining an interesting class with her students. Also, I was able to visit different classes to show me the projects of the students and I had the pleasure of meeting some teachers and talking with them about our methodologies in order to improve the cooperation, with a delicious Lithuanian breakfast included (tasty tree shaped cake called "Šakotis").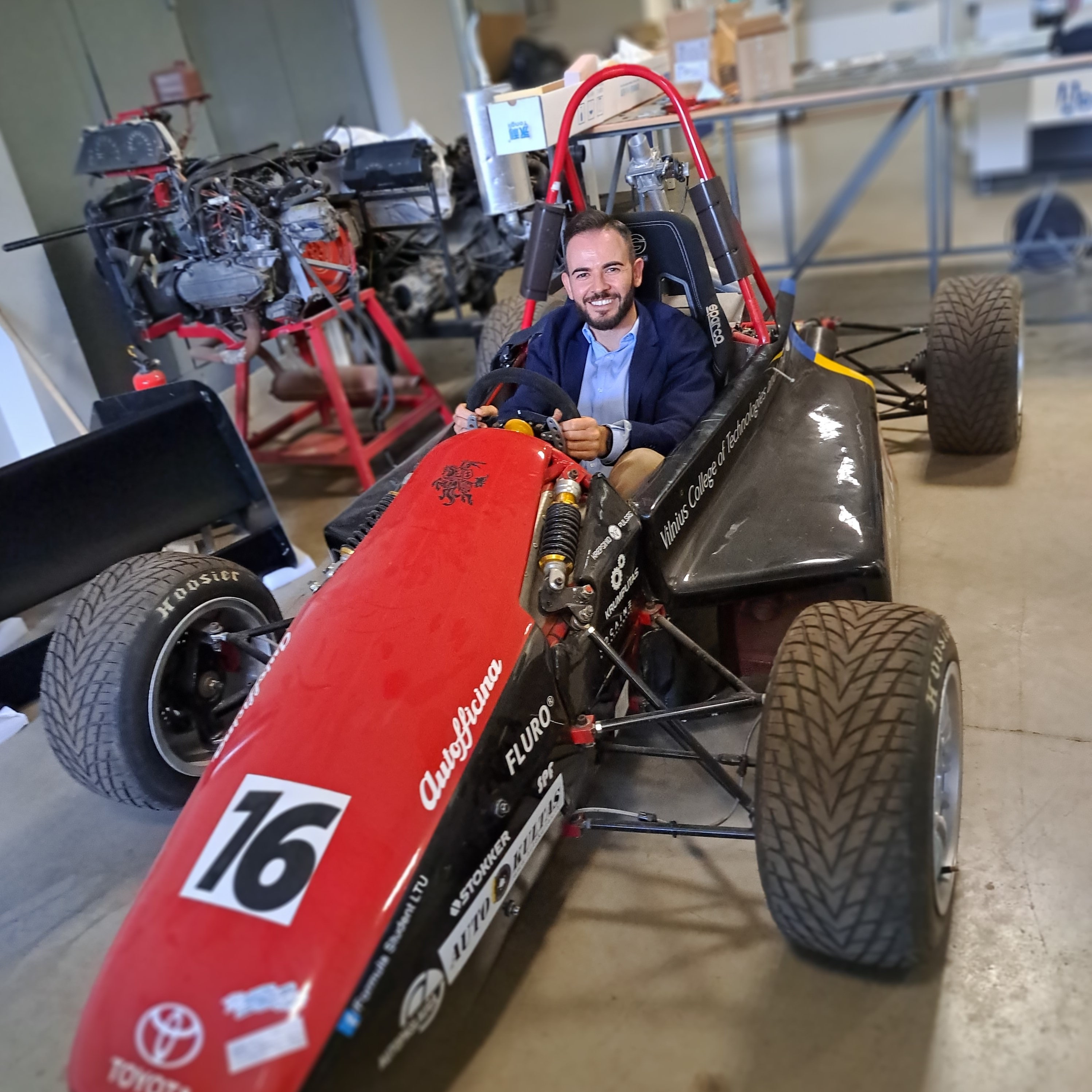 In addition, one of the targets of my visit was to do a motivating presentation about ESADA for almost 50 students and it was very gratifying to see how the students were so interested in coming to Granada.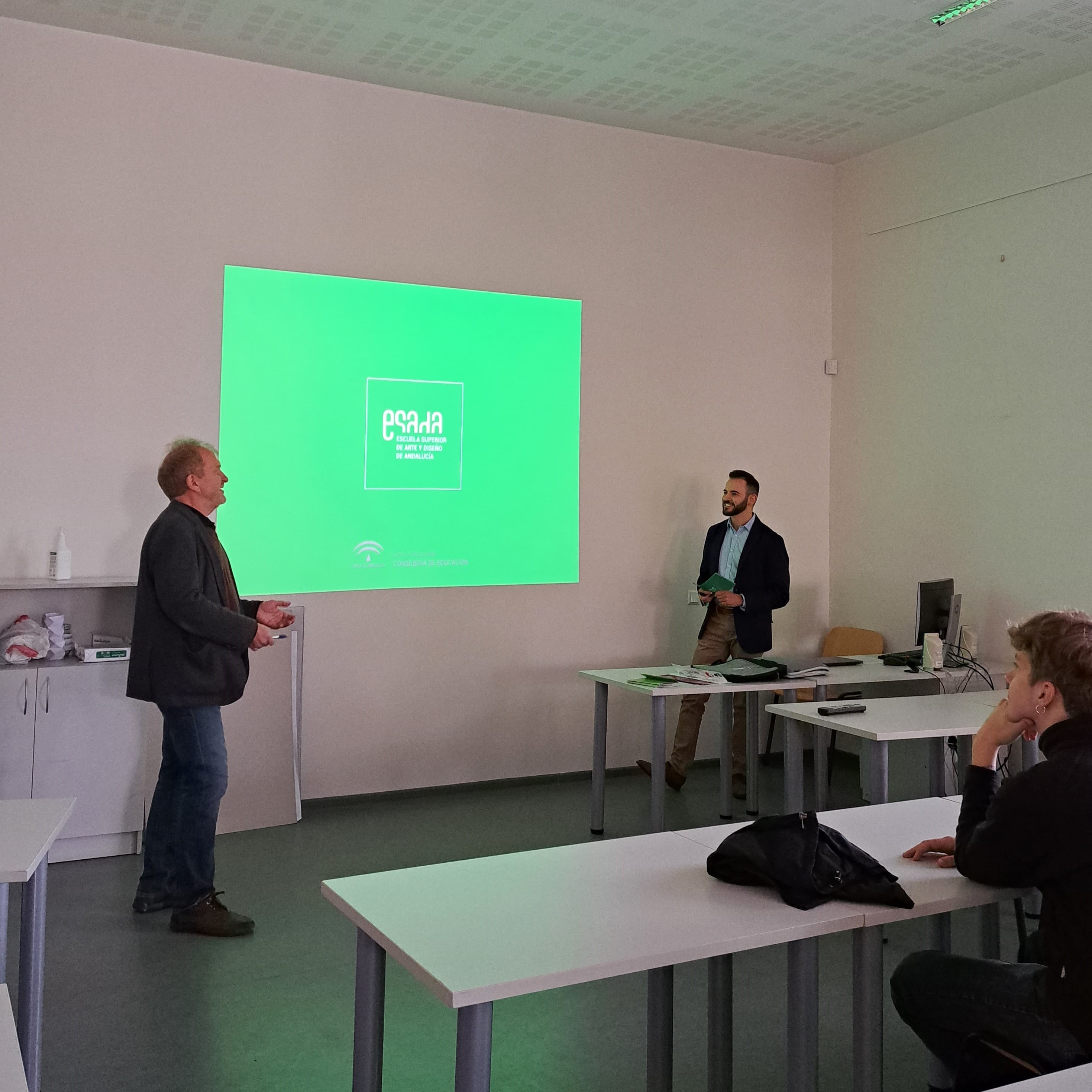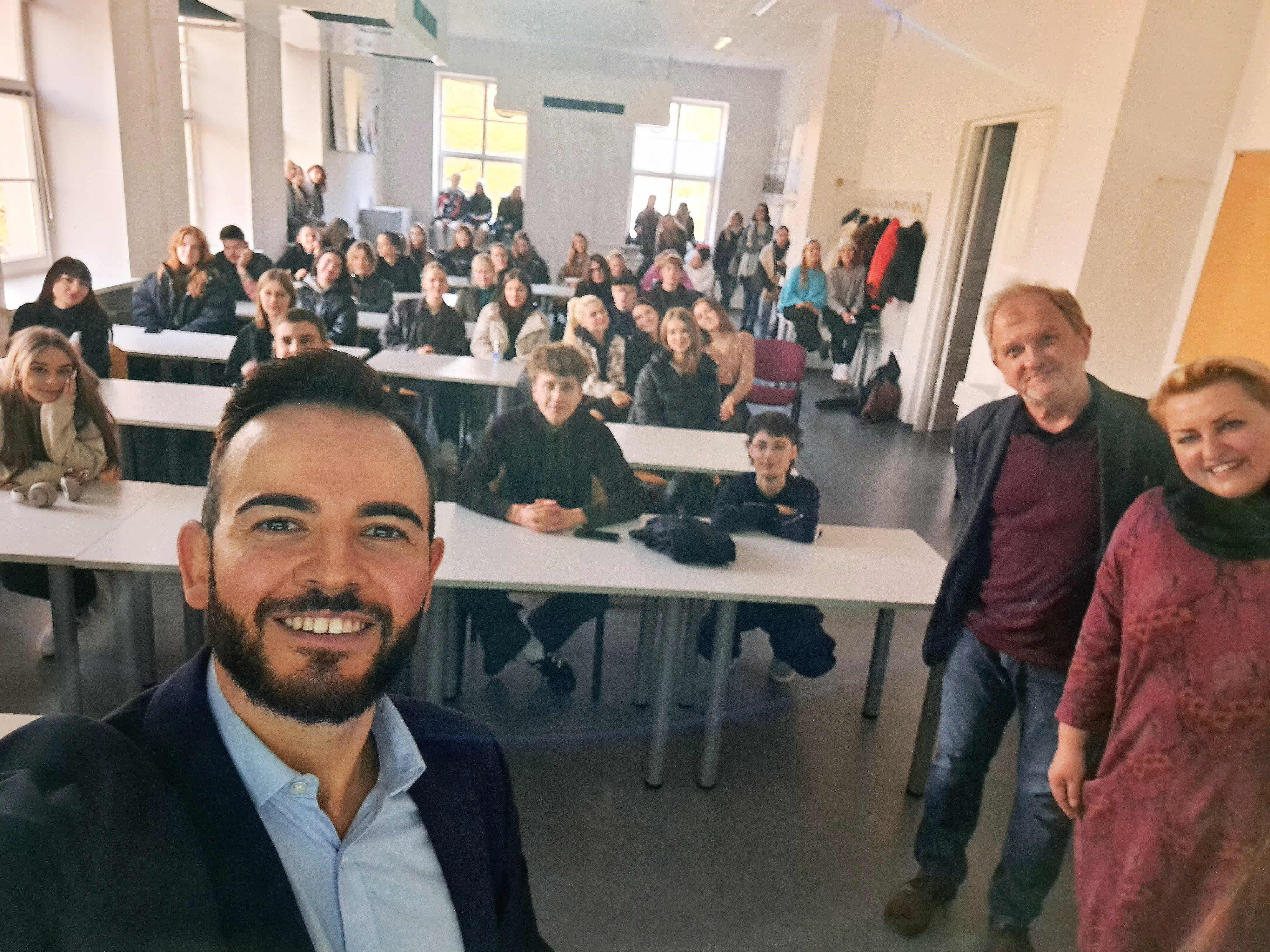 To finish this visit, I also visited another building of VTDK in Antakalnio Street, where Milda Kalytytė has her International Relations Office. We had a positive meeting to discuss good practices that have been established in the partnership and it will allow the schools to strengthen our relationships.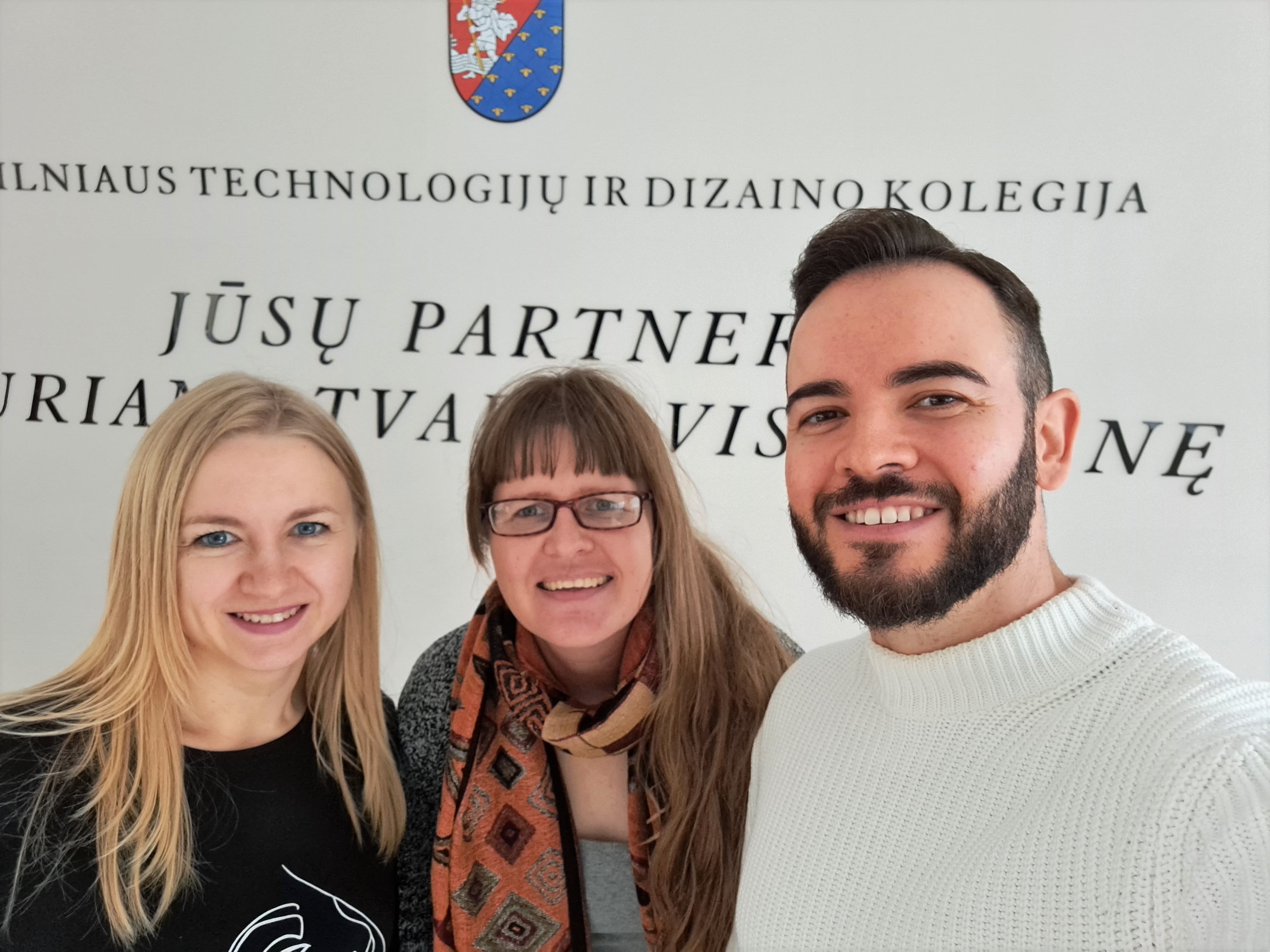 As well as visiting this school, I also visited Vilnius College of Design (VDK), located in a great industrial building in Kauno Street. They offer Fashion Design, Interior Design and Graphic Design and, actually, we have a student from this school studying Fashion Design at ESADA.
I had the pleasure of physically meeting Mindaugas Latišenka, Head of International Relations at VDK, with whom I also discussed good practices and new projects together. He also showed me all the incredible facilities and I fell in love with them, with pink things everywhere. I was also able to see some interesting projects of the students while they were in class.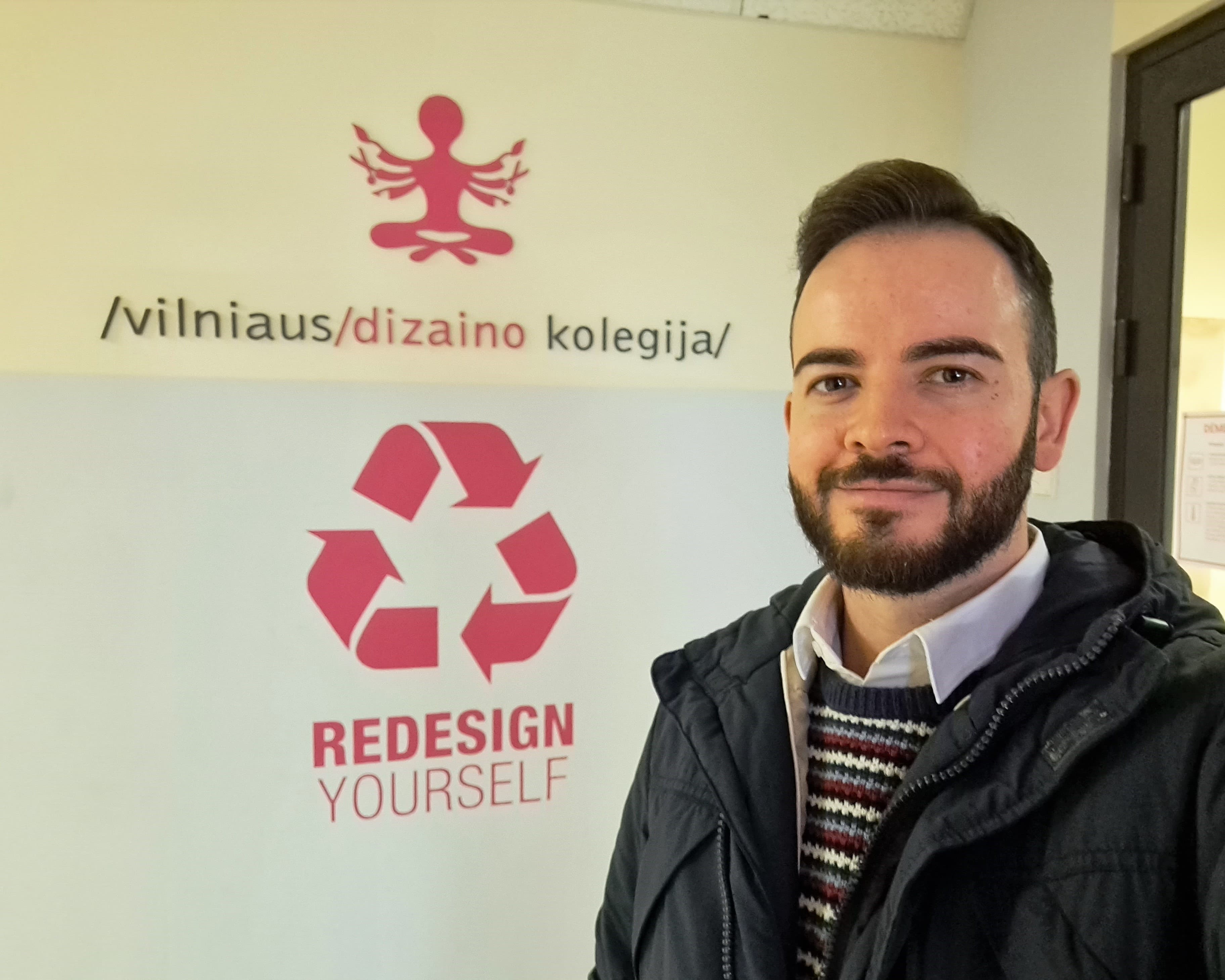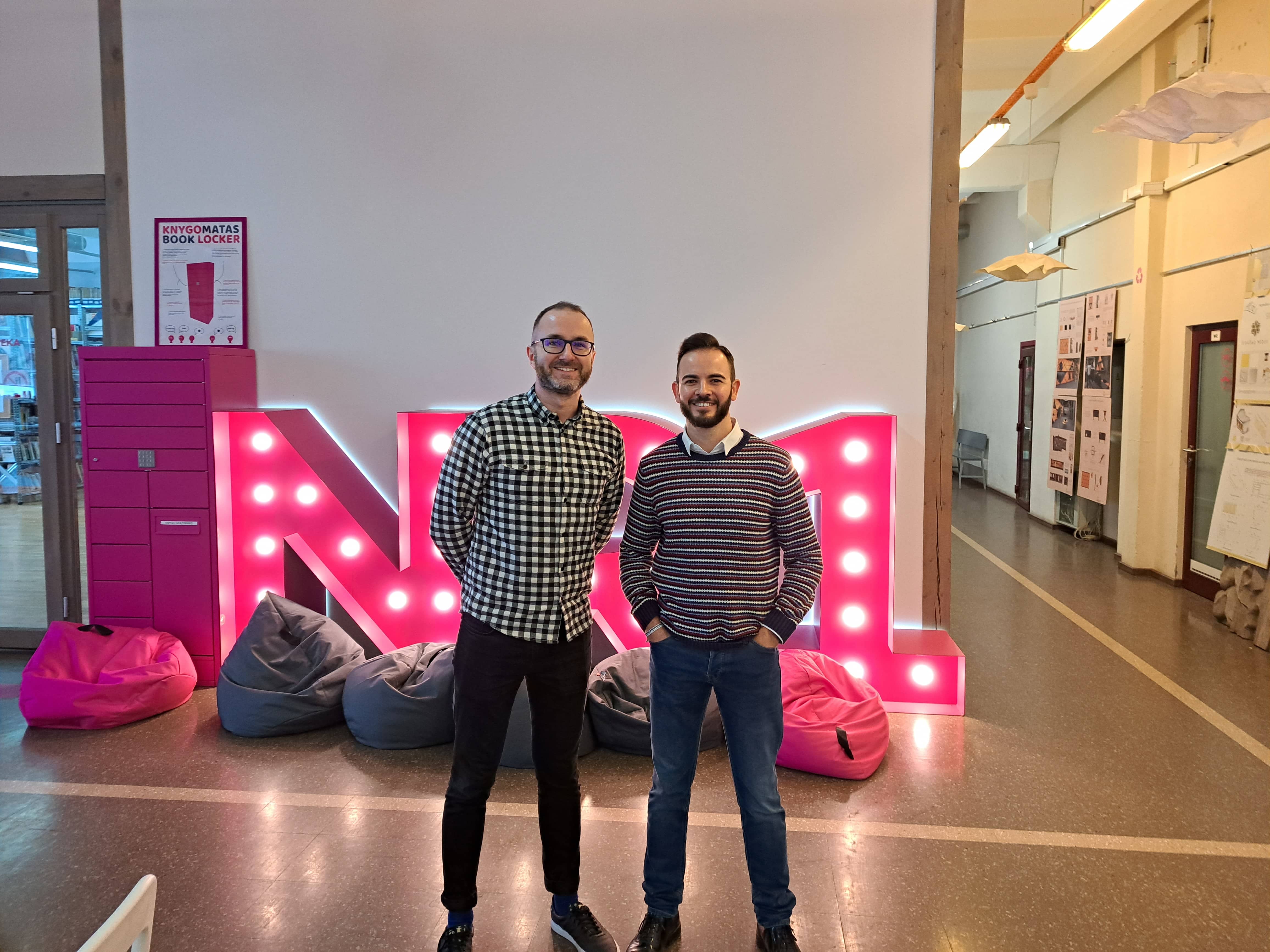 Apart from my visits to these schools, I was able to enjoy a lot of my time in Vilnius, a new discovery for me.
Firstly, my visit to the Art Fair ArtVilnius, the largest event of visual arts in Eastern Europe, with Jonas Malinauskas, Head of Graphic Design Department at the Design Faculty at VTDK. It was awesome and we had a nice time together after having just arrived in Vilnius, ending with a delicious dinner in a Lithuanian restaurant.
Also, Ruta was a marvellous host and she invited me to go together to the recently renovated and reopened Lithuanian Drama Theatre to enjoy the nice performance of art and love called "Broken Heart Story" by Sara Turunen. And it was so great! (obviously, I could enjoy it with English subtitles).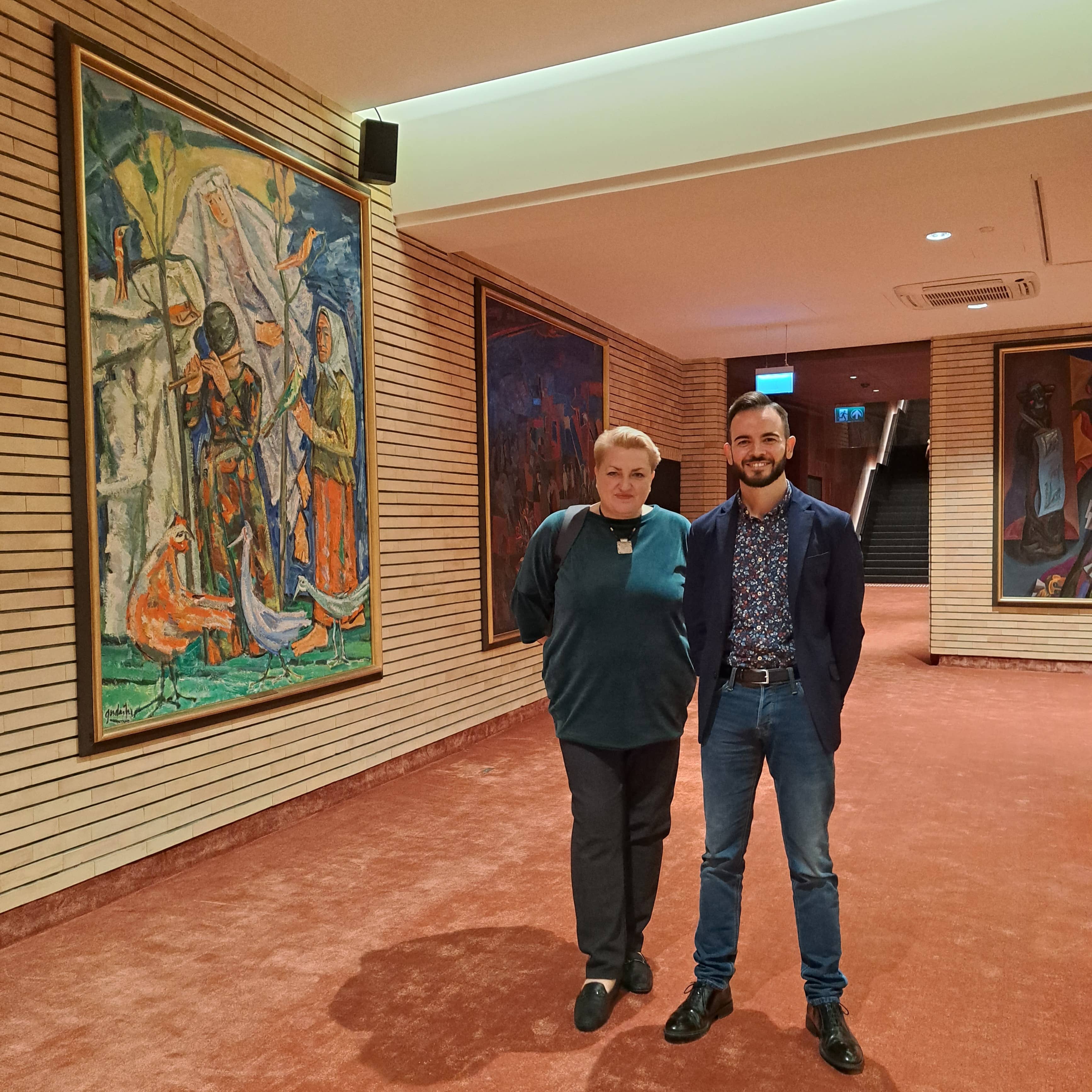 Another day, we dressed in our best outfit to go first to have a delicious dinner in a local restaurant and later to go to the Italian opera "I Capuleti e i Montecchi" by Vincenzo Bellinni in the National Opera and Ballet Theatre. It was my first time at the opera and it was absolutely fascinating! I won't ever forget this wonderful experience.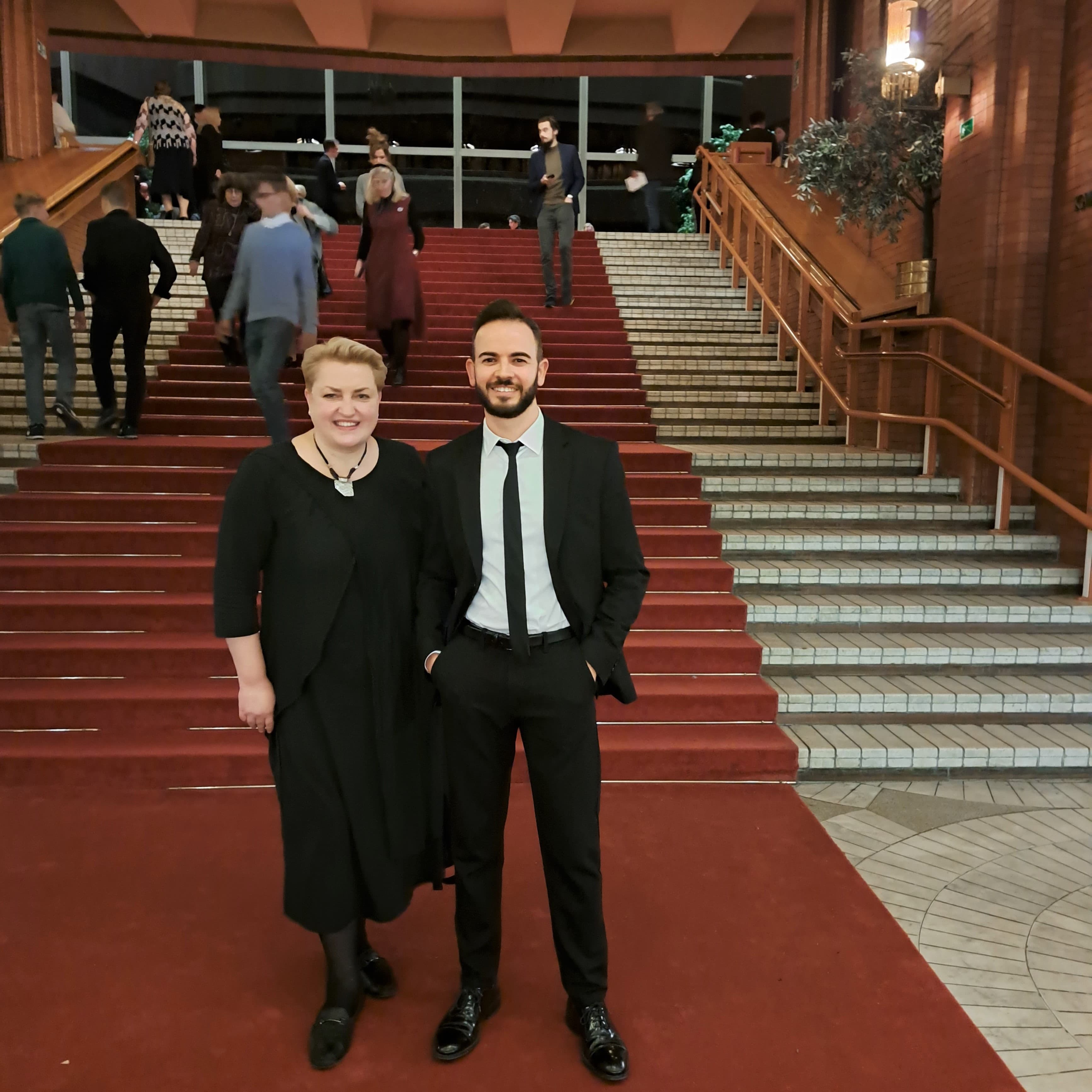 To be honest, I didn't expect to have so much fun and to find such a great city, full of charm and history everywhere and with delicious local food (delicious potato dish called "cepelinai" and pan cakes) and kind and nice people. I was very happy during my stay there, walking safely around the city and its magical streets, squares and neighbourhoods like Užupis. And, as a cat lover, I even enjoyed my first time in a Cat Cafe!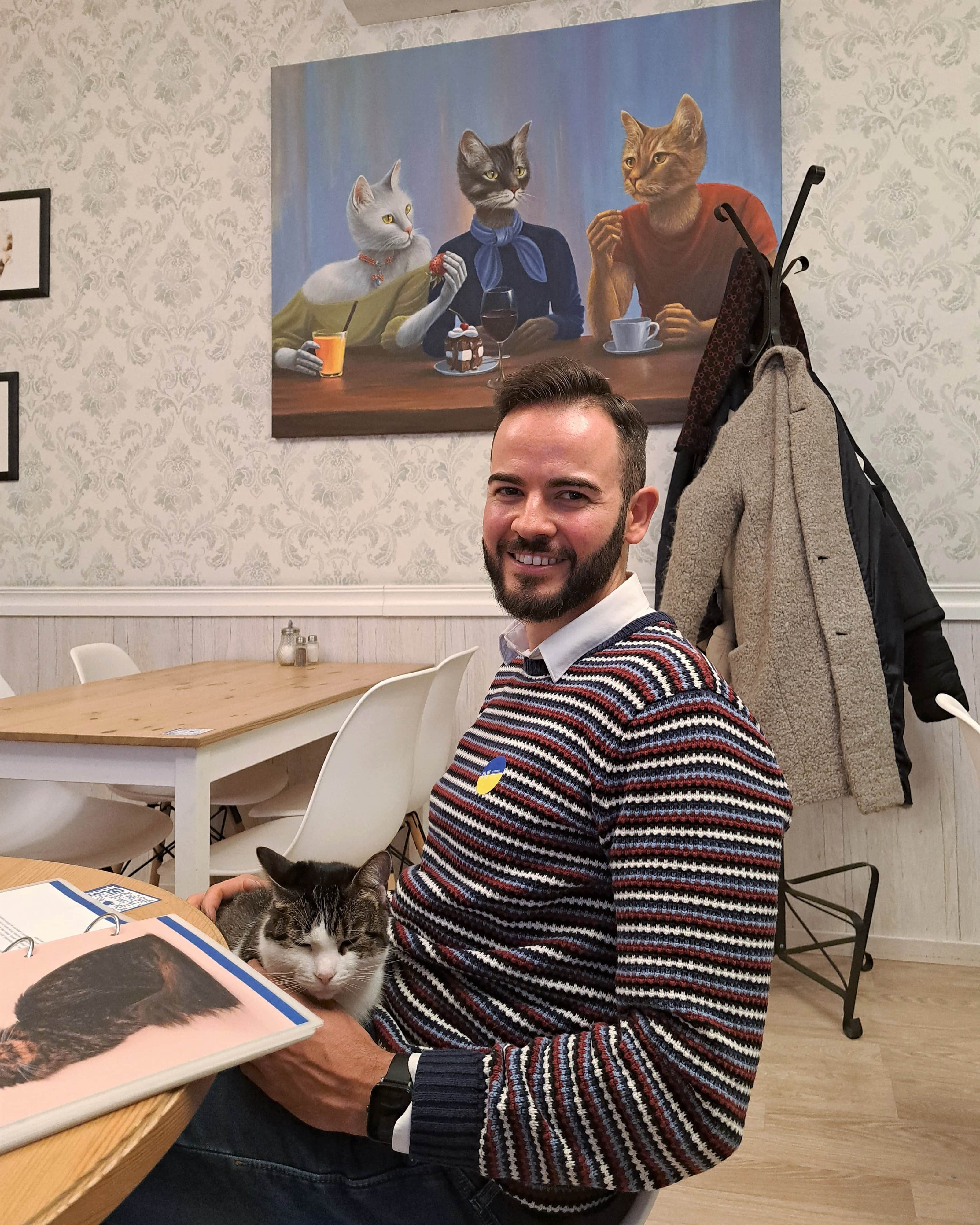 I am very happy to discover this place and have seen both schools and to have them as a partnership because I can confirm that if our students are encouraged to do an Erasmus mobility in any of these schools, they will have an enriching experience. I recommend all our students, even our teachers and staff, to do an Erasmus mobility in either of these schools and in this beautiful city.
Without doubt, another new fulfilling experience to my list full of beautiful memories which I will never forget. Thank you one more time to ESADA and the Erasmus+ program for this new opportunity. To be the Erasmus+ Coordinator at ESADA is more than a gift for me. And especially thanks to Ruta and Jonas for their warmth and hospitality from the beginning of my arrival in Vilnius. Without their help, my visit would not have been the same. I am very grateful and I hope I will be able to visit you again soon.
Ačiū!