Mi movilidad Erasmus+ de personal en Cluj-Napoca: Félix Guerrero, ESADA
20 Marzo 2023
Félix Guerrero, Coordinador Erasmus+ en ESADA
Movilidad Erasmus+ de personal en UNIVERSITY OF ART AND DESIGN IN CLUJ-NAPOCA en Rumanía, del 20 al 24 de febrero de 2023.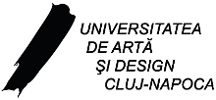 My new Erasmus adventure took place from February 20th to February 24th 2023. This time I visited the University of Art and Design in Cluj-Napoca (UAD), located in the North-West of Romania, in the heart of Transylvania which is famous for its medieval landscape and vampire stories.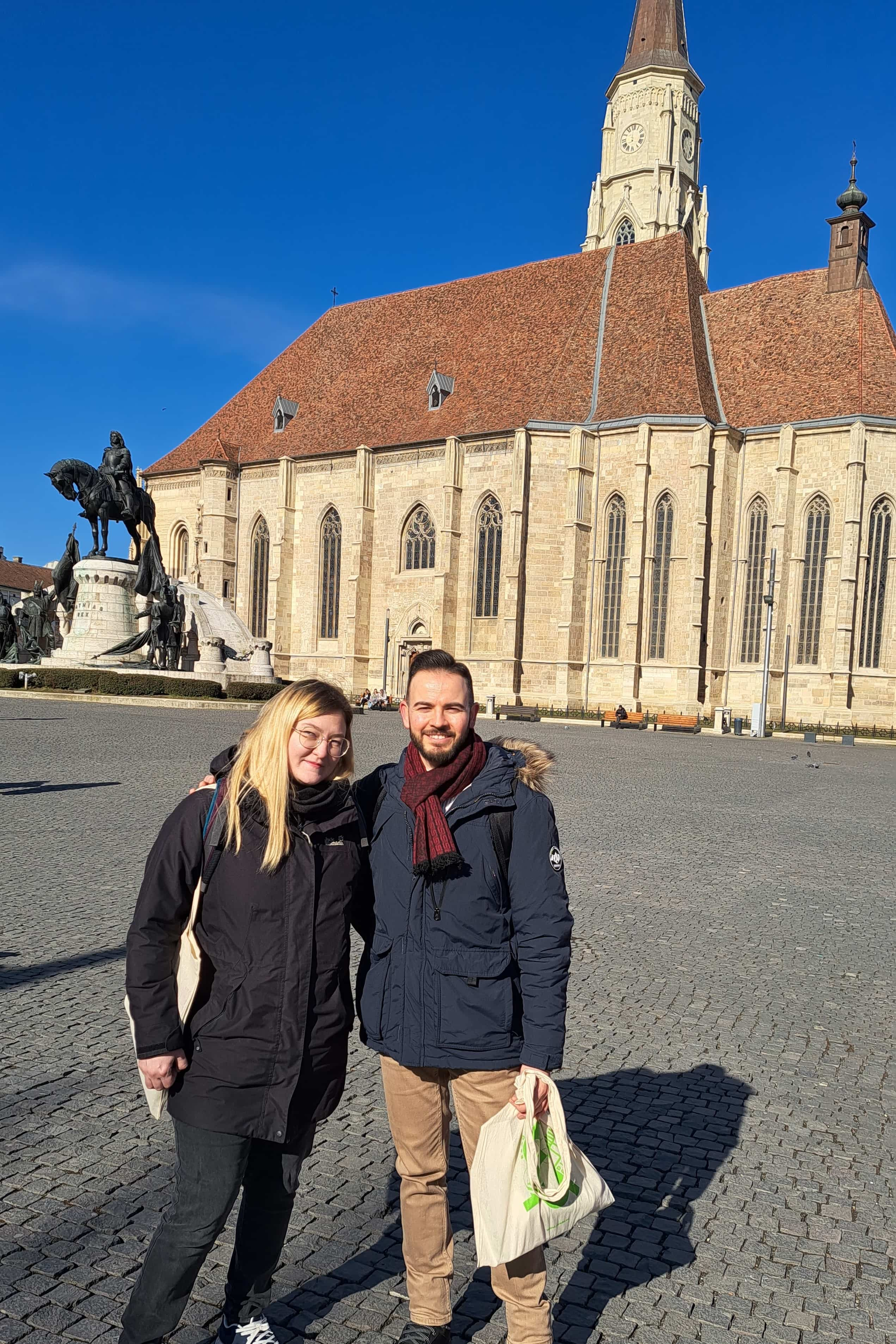 ESADA has an Inter-Institutional Agreement with UAD, which also offers a degree program of the four specialities of design, and it has amazing faculties and facilities located in different parts of the city. During the first semester of this academic year 2023-24, ESADA had the pleasure to host some of their students for an Erasmus mobility.
Ms. Andreea Zimbru, Secretar of the Erasmus+ Department at UAD, was a wonderful host and she showed me many of the faculties located right in the city centre of Cluj-Napoca. One of their most beautiful buildings is the Matthias Corvinus House, the only building of the fifteenth century that is preserved in its original form. It is a Gothic building that was built by the union of three houses, the ogival door being the architectural element that defines and frames it in this style.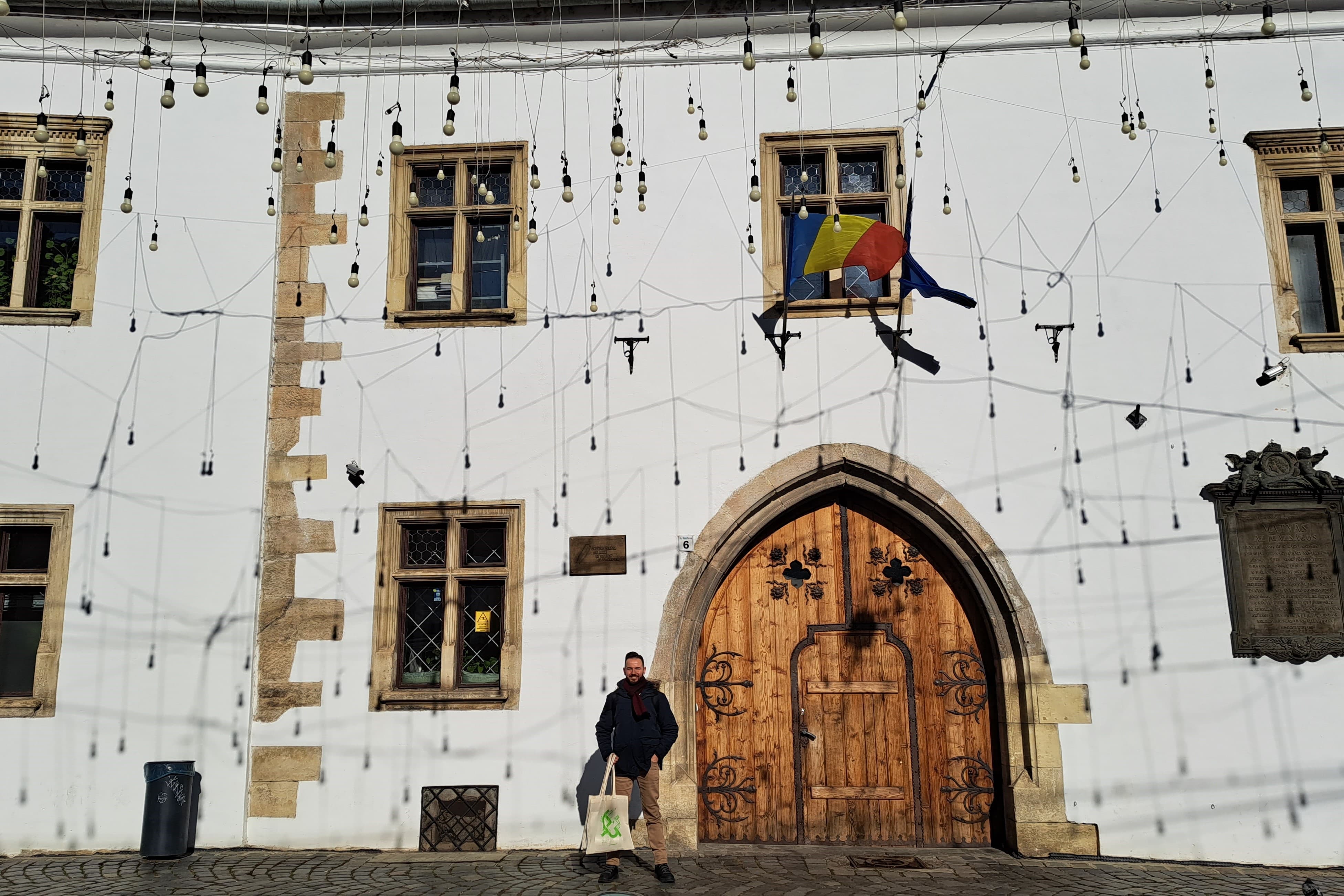 Besides there, I visited the Design Department, near the Matthias Corvinus House, where I had the opportunity to see the students working on interesting projects in an artistic atmosphere, which reminds me of ESADA. Also, I visited another faculty located in the stunning Unirii Square, right in the city centre.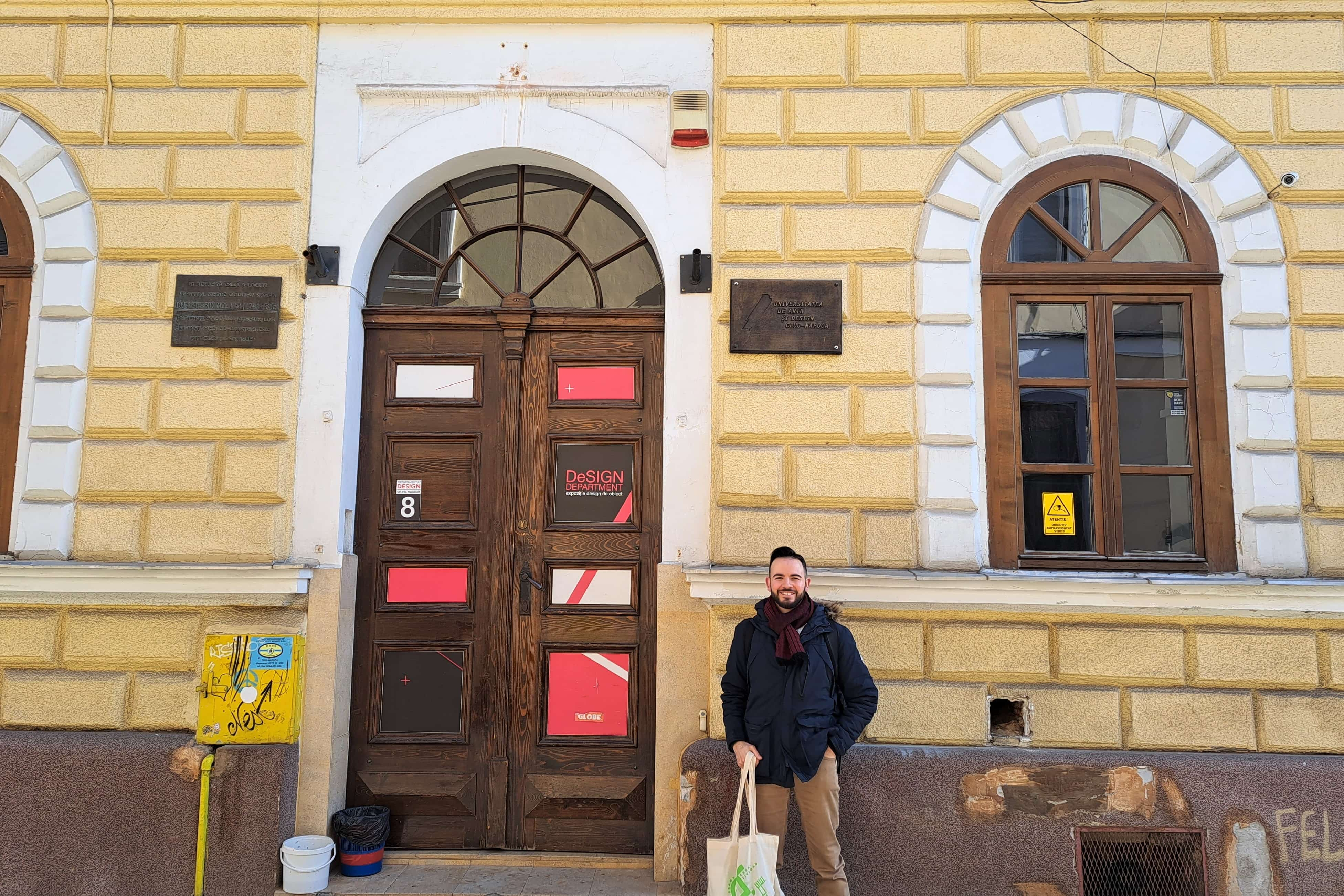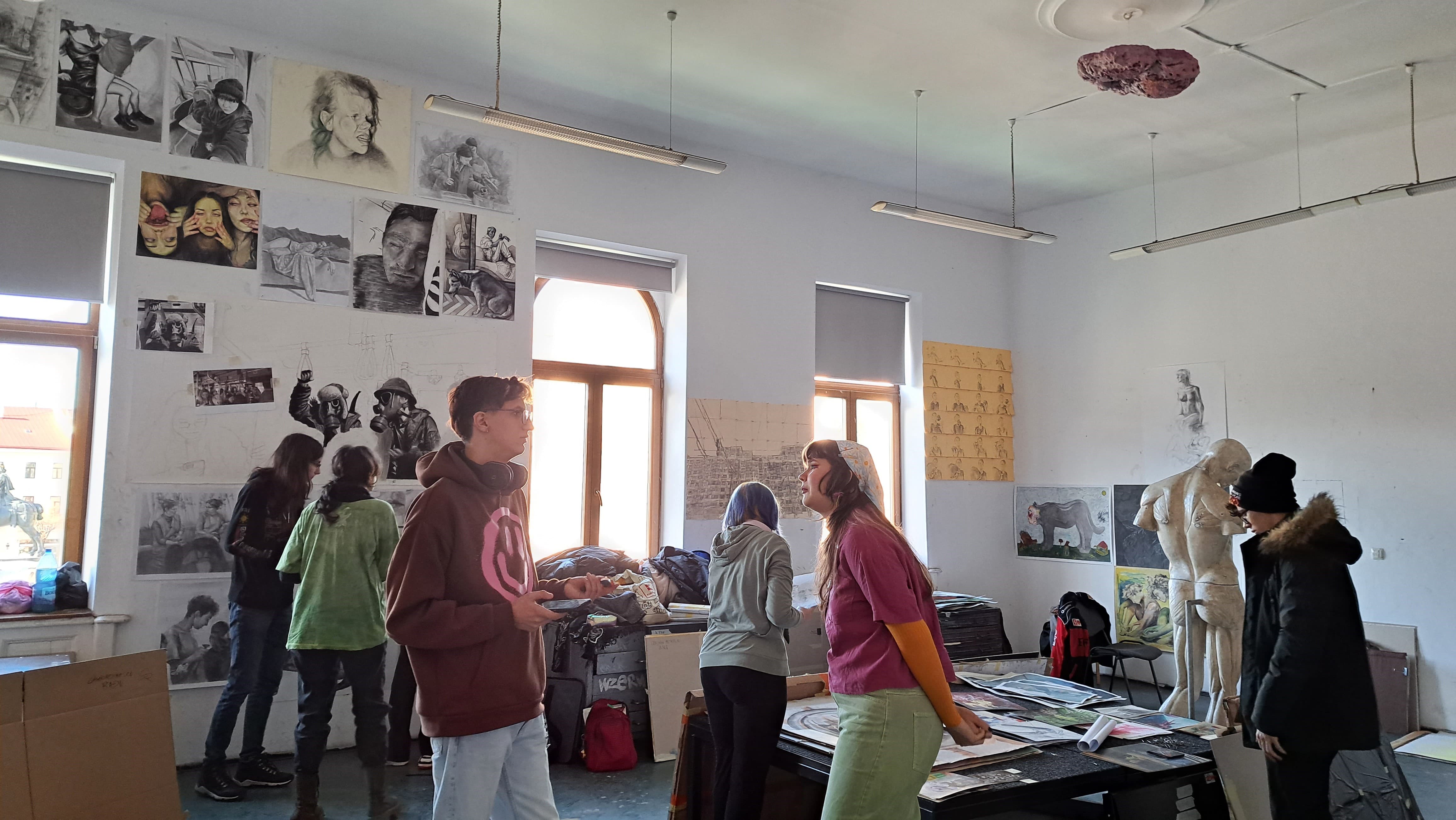 In addition to touring the sites, I had the pleasure of meeting Ms. Doina Ienei, Head of International Department at UAD. I visited the International Relations Office where we were able to discuss good practices that have been established in the partnership as well as new projects together, as an interesting Blended Intensive Program (BIP) in the near future.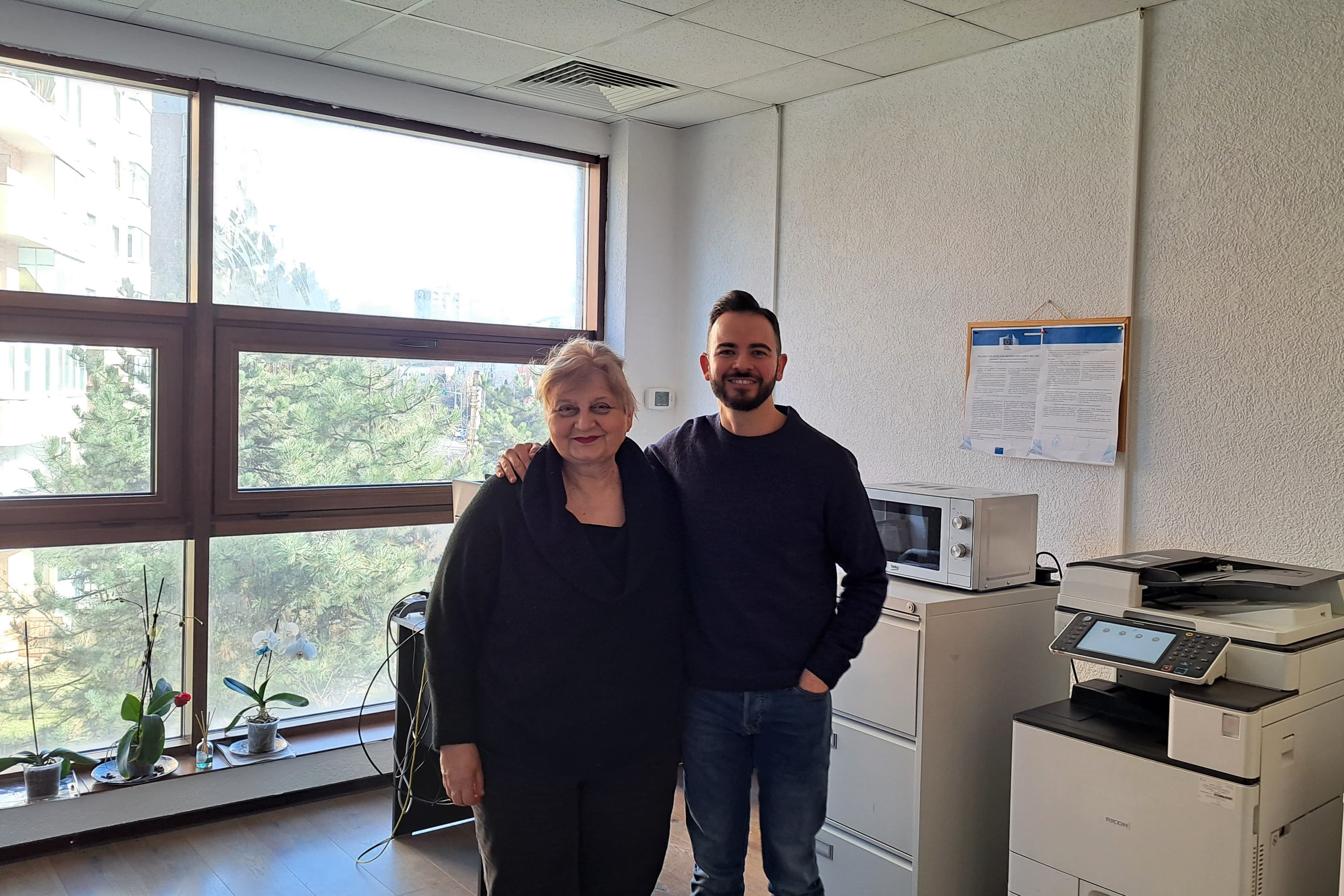 During my mobility, I also visited the faculty of Fashion Design where I had the pleasure of meeting Mr. Lucian Broscatean, the Director of this Department, and Ms. Anca Zaharia, who showed me all of their fantastic facilities and gave me the opportunity to join some classes. I was able to see the interesting work and projects that they do and also, I met Maria Raduta-Petrescu, one of the Erasmus incoming students at ESADA in our Fashion Design degree.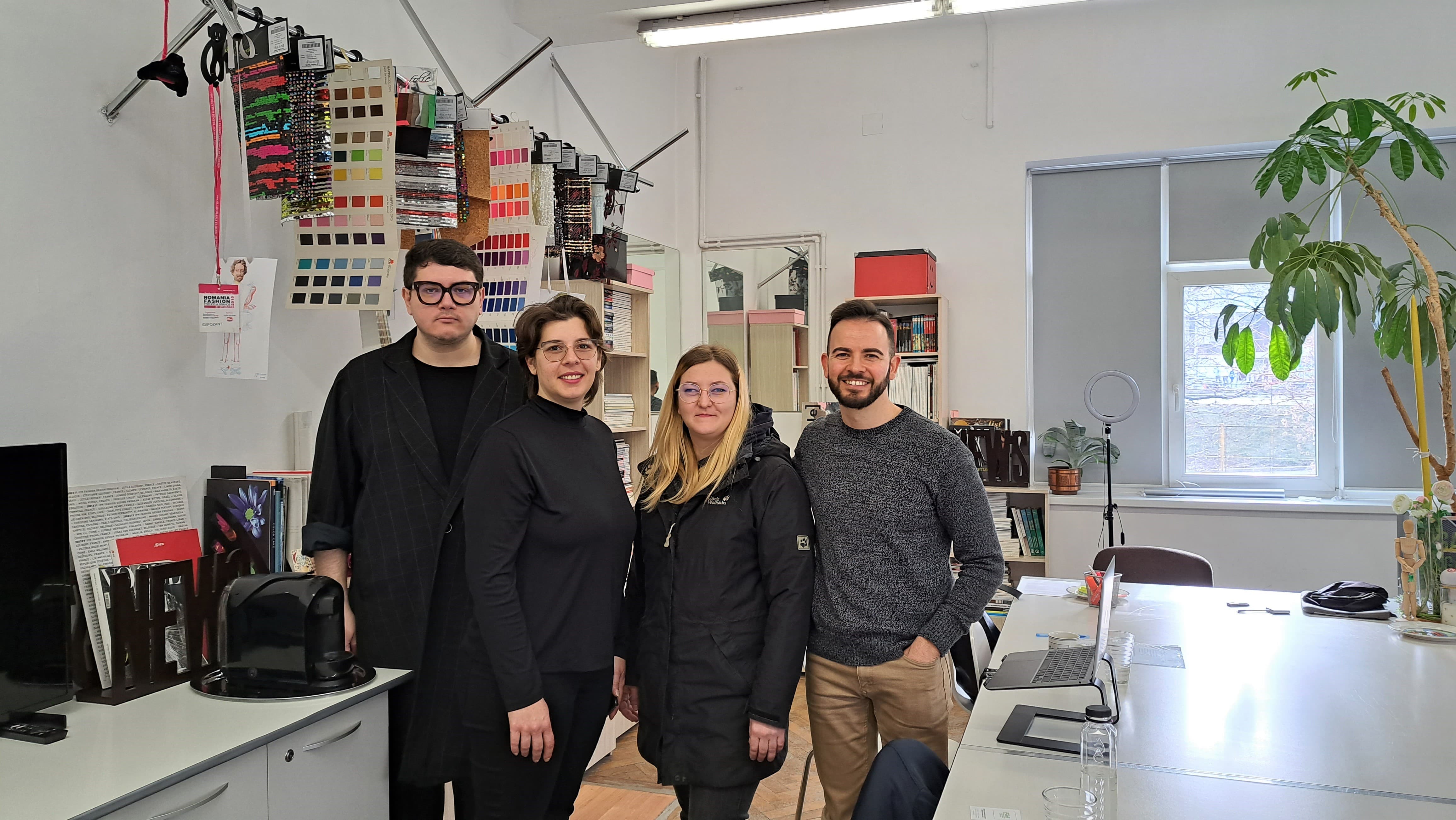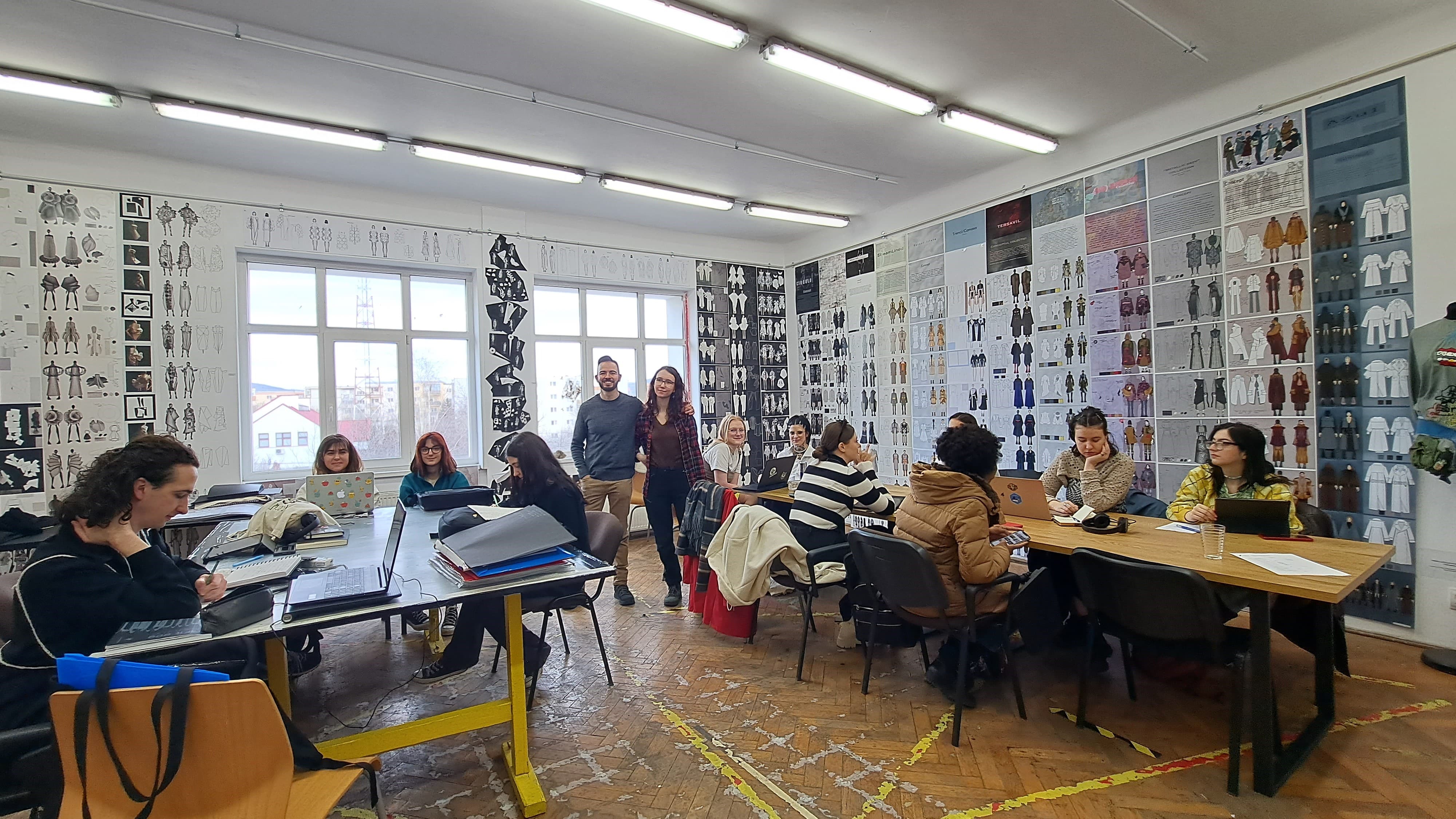 But, of course, I had time to enjoy this magical city with a rich culture and history, picturesque churches, beautiful squares and delicious local cuisine. Cluj-Napoca is a lively city and it is said to be the most important cultural centre of Romania, with many theatres, art gallerias, libraries, festivals and several universities and schools. For that reason, this city has many young people living there. Fortunately, I was very lucky with the weather and I was able to enjoy the sun during my stay there, which made the city shine even more brightly.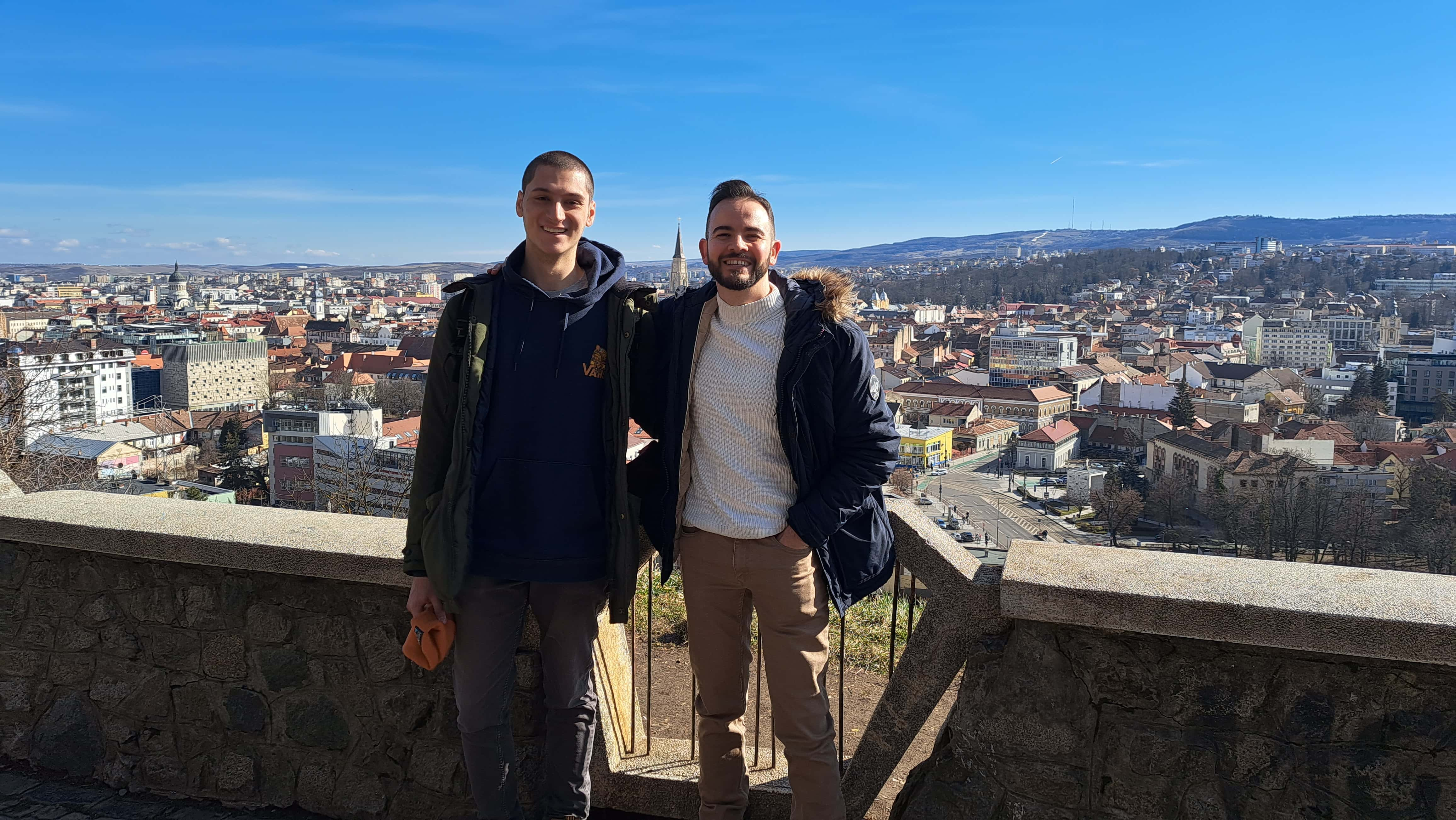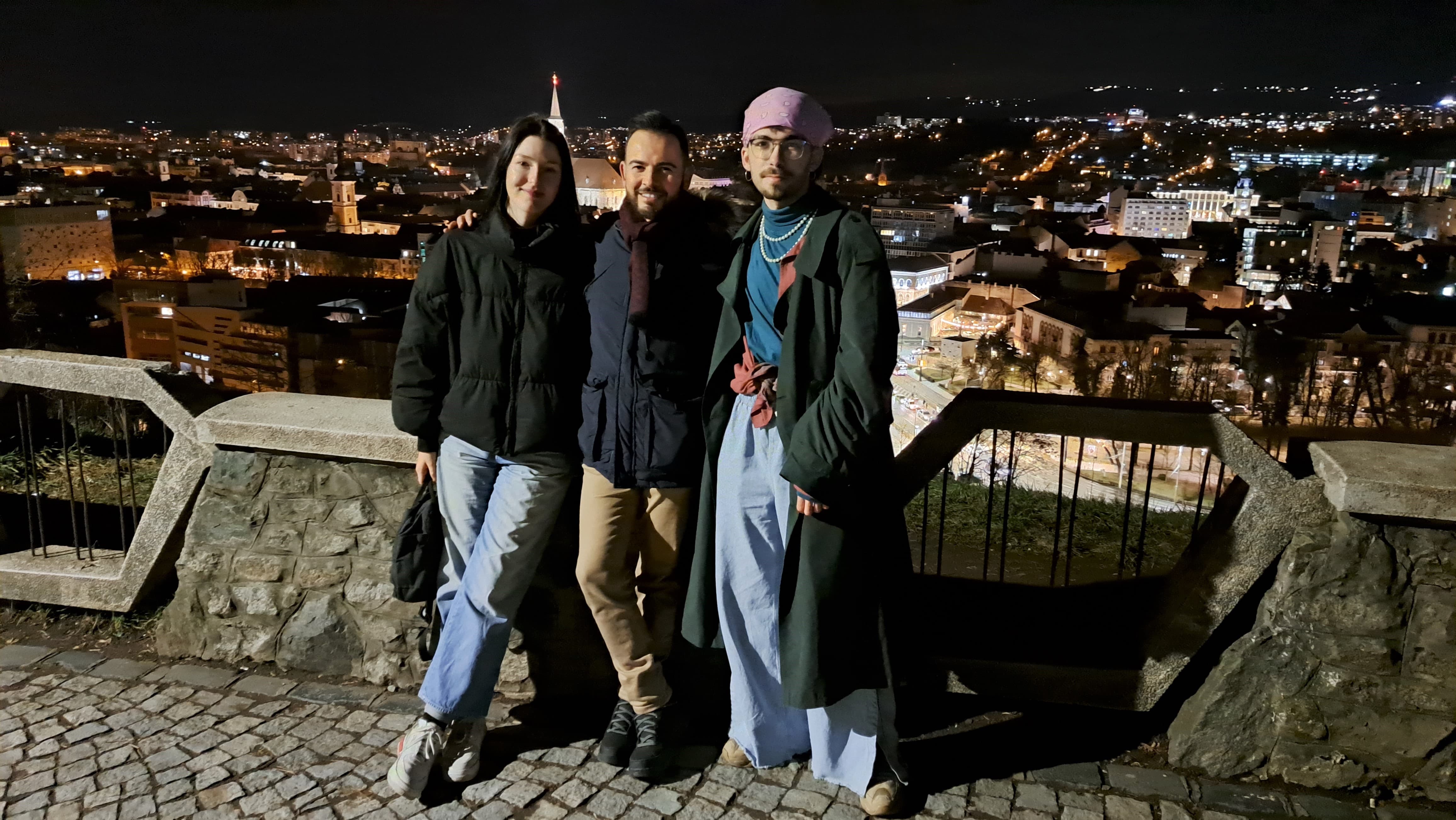 I did not see any vampires there but I was very happy to see again some of the previous Erasmus students that studied at ESADA; Lucas Farah, Raul-Adrian Balica and Teodora Amarinei. It was really nice to see them again in Cluj-Napoca and we had a wonderful time together. They were very kind and they showed me some marvellous places and restaurants around the city. Thank you very much for your kindness and hospitality (and also thanks for the local food and drink!).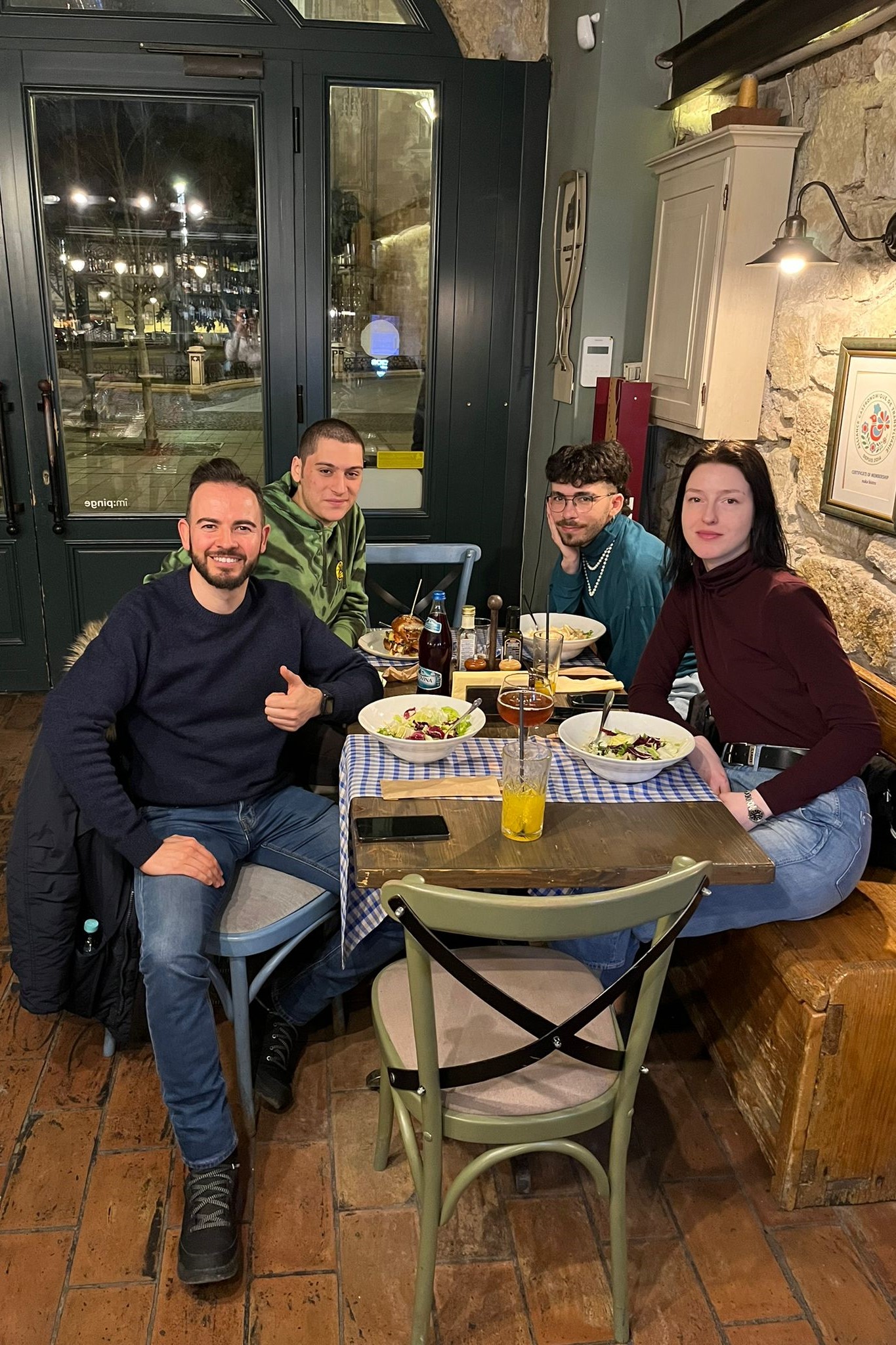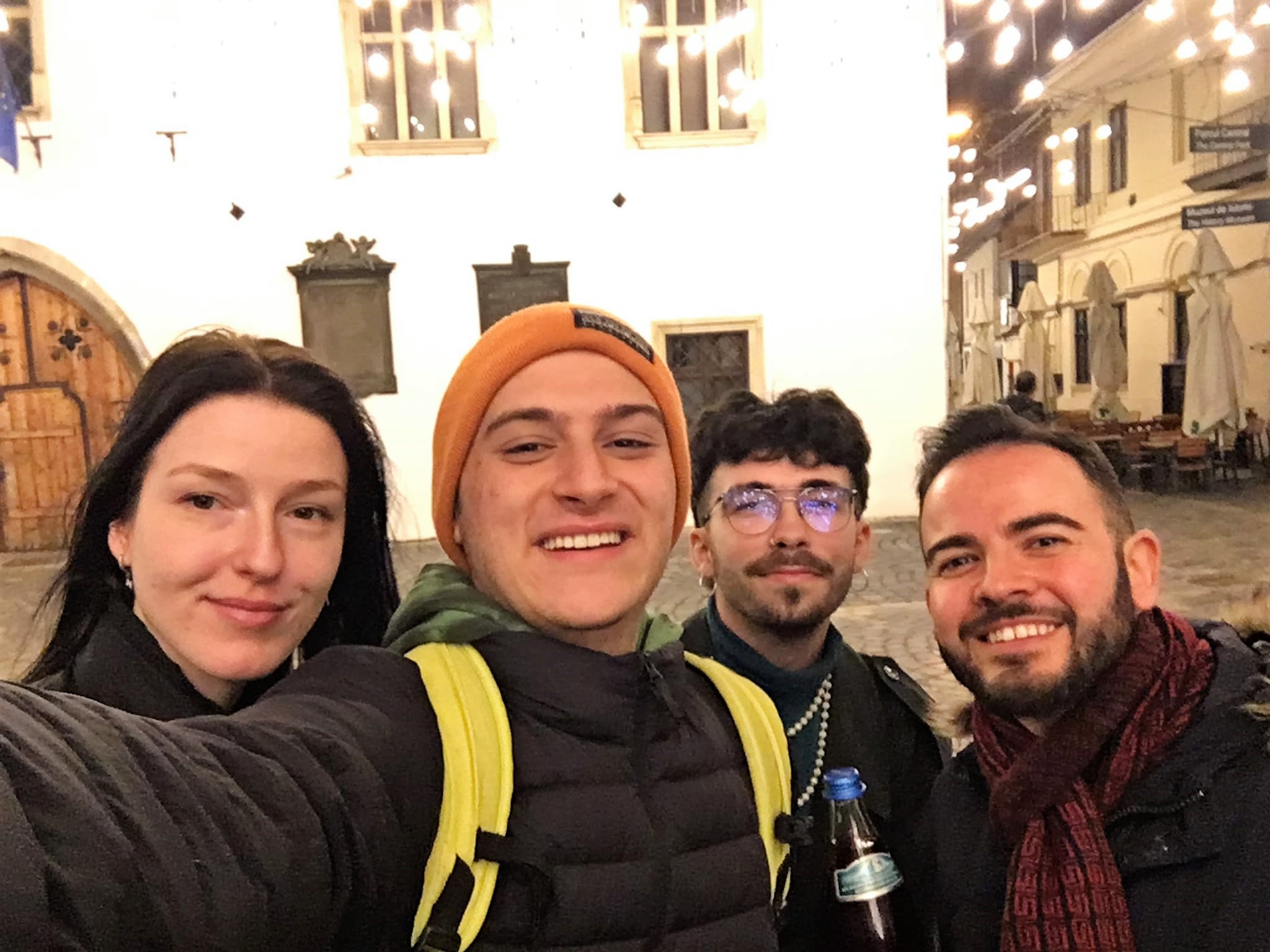 To finish my week, I decided to visit the region of Maramureș, in the north of Romania. Without doubt, this area is one of the most wonderful places in Romania where I was able to enjoy its beautiful natural environment and landscape as well as the snow in Borșa. Such a stunning view of the mountain!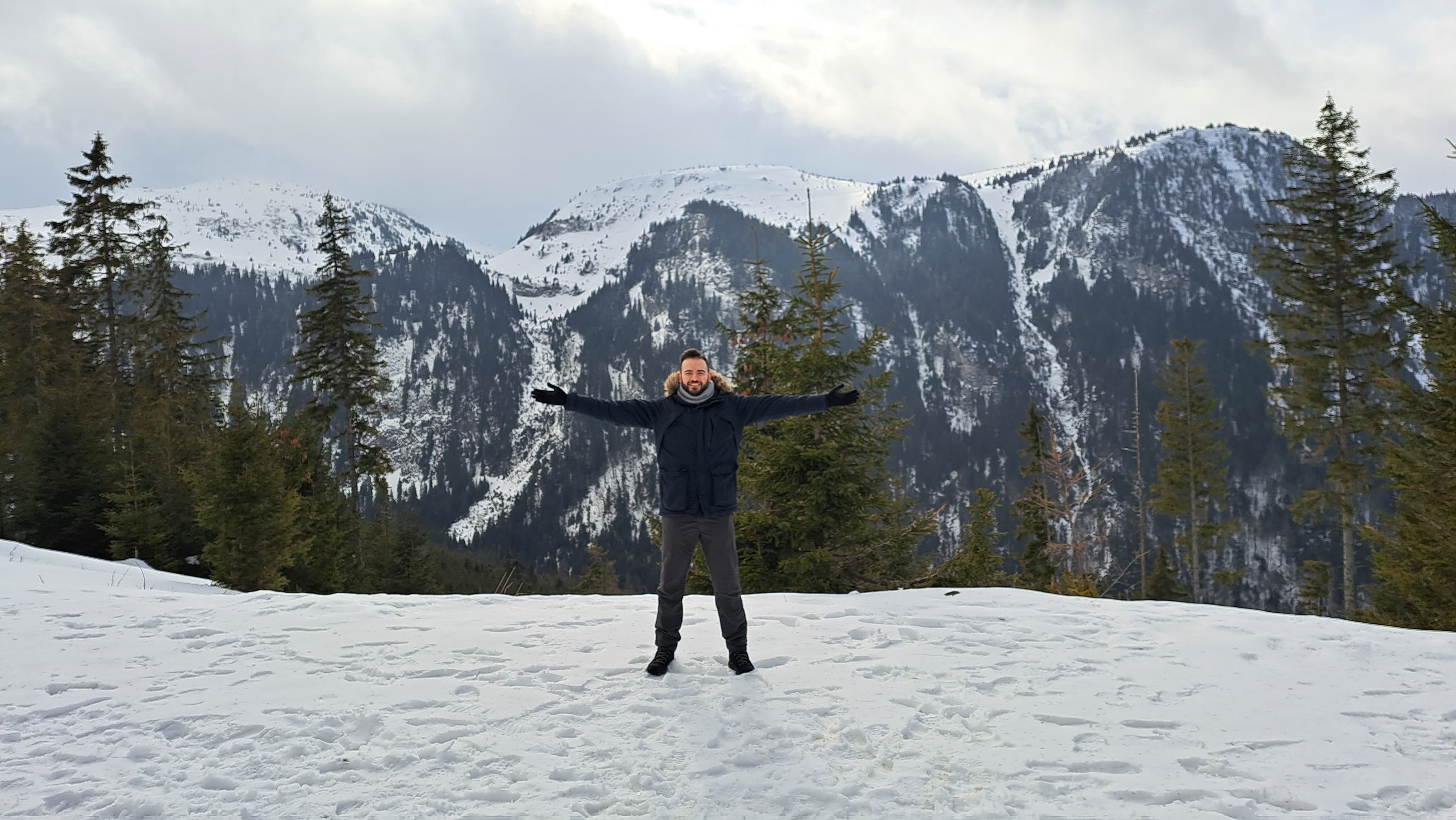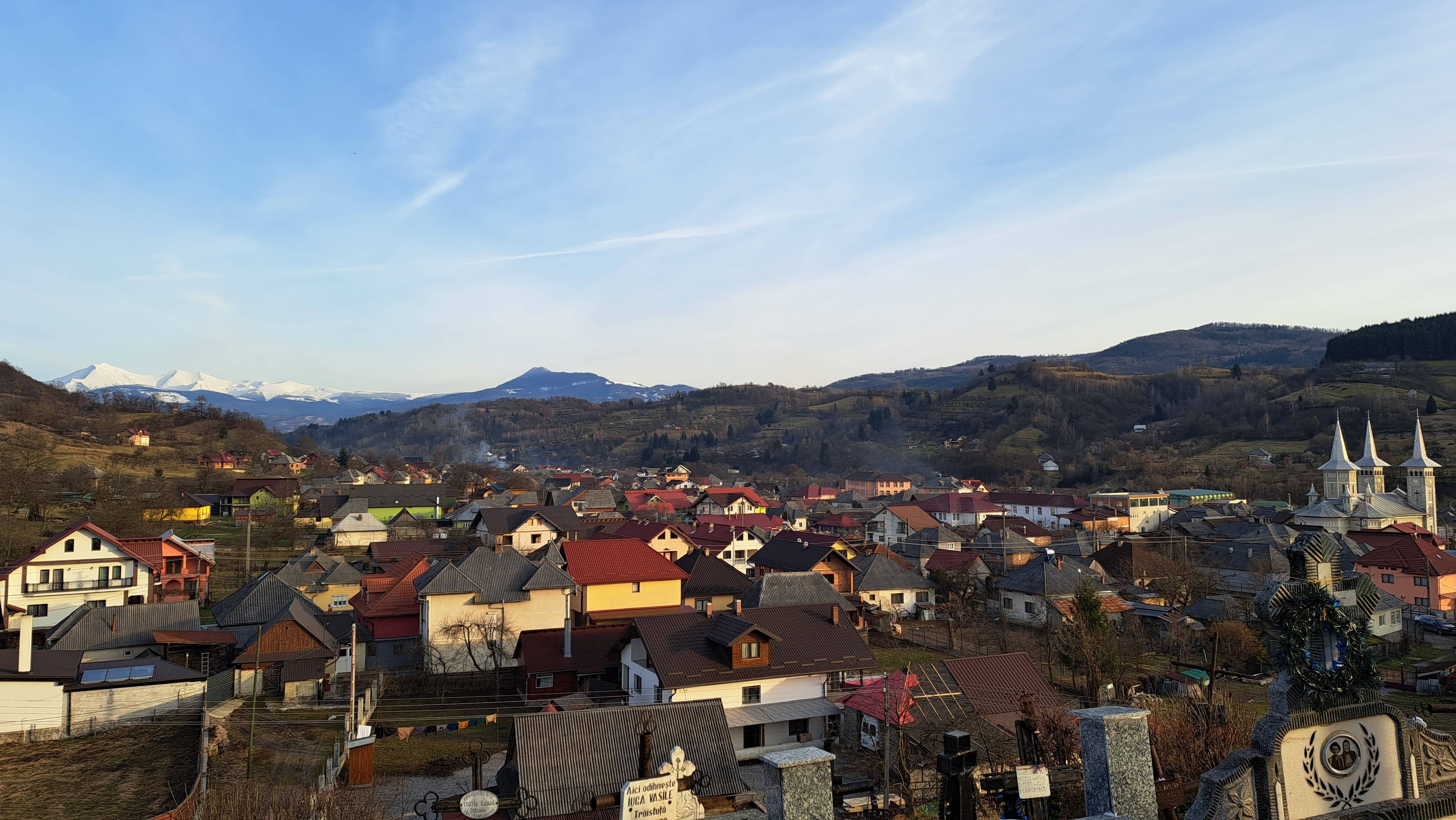 As on the previous occasions, I only can say positive words about this new Erasmus experience. I encourage all of our students, teachers and staff to do an Erasmus mobility in this place because it has all the ingredients to make a unique and unforgettable experience. Surely, an unknown place that everyone should know and fall in love with.
Once again, thank you to the programme Erasmus+ and to ESADA for giving me this new opportunity to have such an enriching and fulfilling experience.
Mulțumesc!