Erasmus+ BIP Turkey (July 2023)
31 August 2023
INTERNATIONAL SUMMER SCHOOL
Adaptive Reuse in Interiors
SHAPING TEMPORALITY
Materializing the Absence
12-18 July, 2023
Şirince, Türkiye
PROJECT COORDINATORS: Assist. Prof. (PhD) N. Ebru KARABAĞ, Lecturer Sergio TADDONIO PROJECT TEAM: Res. Assist. Özüm KARADAĞ, Res. Assist. Müge SEVER, Part-time Assist. Bengi ŞENTÜRK, Part-time Assist. Gamze ENEŞ
PROGRAM COORDINATION: RITM Design & Research, Department of Interior Architecture & Environmental Design, Faculty of Architecture – Yaşar University
INTERNATIONAL PARTNERS: ESADA - Andalusian School of Art and Design (SPAIN) - Interior Design Programme / University of West Attica (GREECE) - School of Applied Arts & Culture - Department of Interior Architecture
ERASMUS+ Higher Education Mobility - BIP Blended Intensive Programme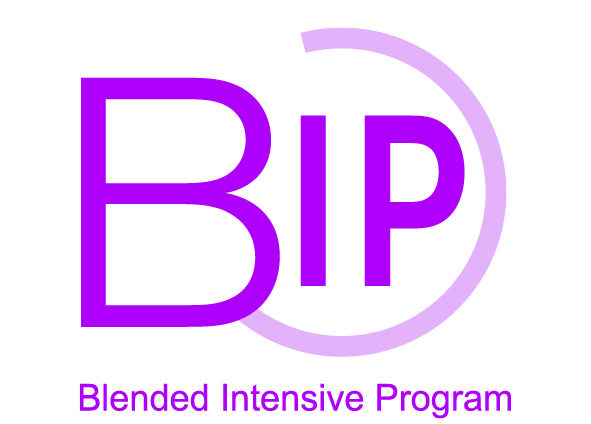 The International Summer School proposed a multidisciplinary experience supervised by a team of six tutors from three different countries and involving a total number of thirty students, ten from Yaşar University, and twenty from ESADA and West Attica University. The aim was to provide all attendees with a complete framework of the issues inherent to the project of temporary design installations within the boundaries of a heritage site – the ruins of İsa Bey historical turkish bath in Selçuk - through a set of activities, such as introductory seminars delivered in an online format in June-July, followed by an intensive 7-days workshop – conducted at STOA Center for Body Arts and Studies in Şirince - revolving about the practice of adaptive reuse in interiors.

Last July, a group of ten Interior Design students, accompanied by our director, José Antonio González, and Interior Design professor Mª José Durán, participated in the first Blended Intensive Programme (BIP) in Turkey, as part of the Erasmus+ program, in which ESADA was one of the participating schools. This BIP was organized by RITM Design & Research, the research team of the Department of Interior Architecture at Yaşar University in Izmir, Turkey.
The students of Interior Design from ESADA who participated in this BIP were:
- Lola Andreu (1st year).
- Aitana López (2nd year).
- Cristina Trigueros (2nd year).
- Fátima Rivero (2nd year).
- Isabel Rivero (2nd year).
- Marta López (2nd year).
- Rosa María Company (2nd year).
- Delia Villegas (3rd year).
- Laura Mula (3rd year).
- Marta Terrón (3rd year).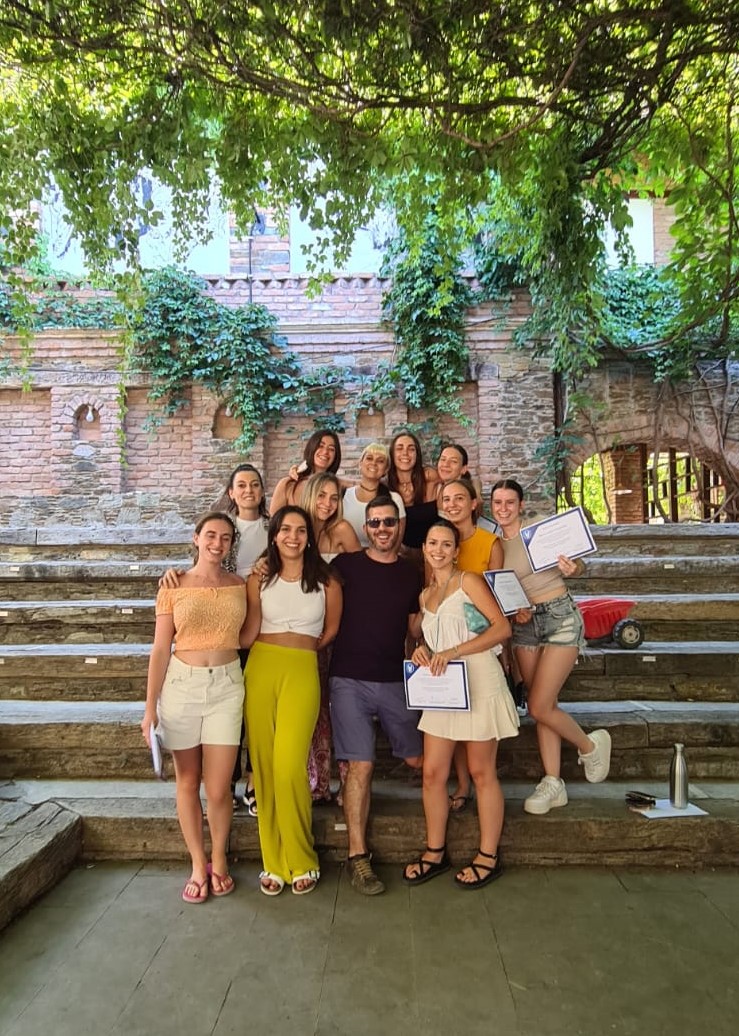 Prior to this, they participated in online seminars led by educators and professionals from the different institutions of the summer school, including our director, José Antonio González, and Interior Design professor Mª José Durán.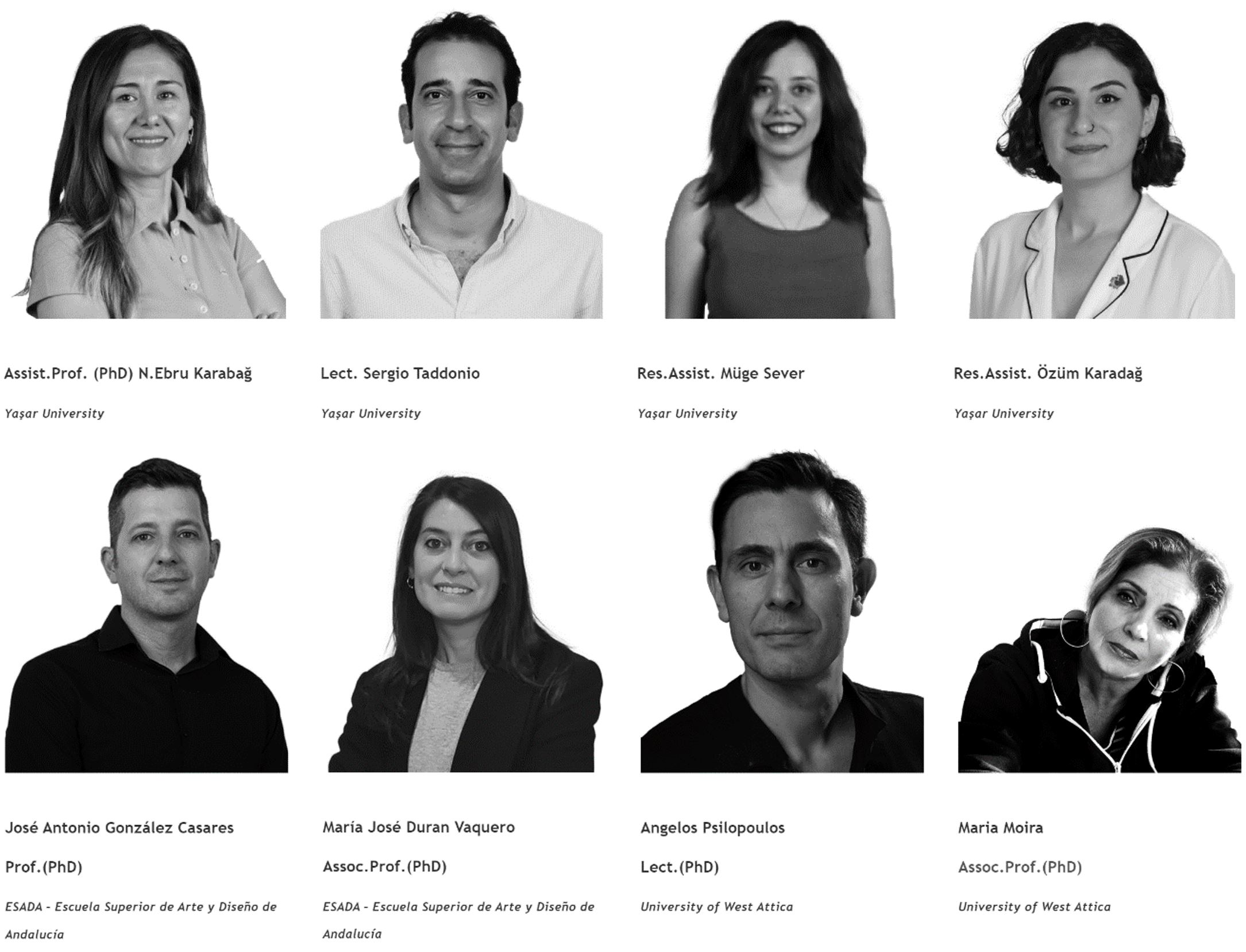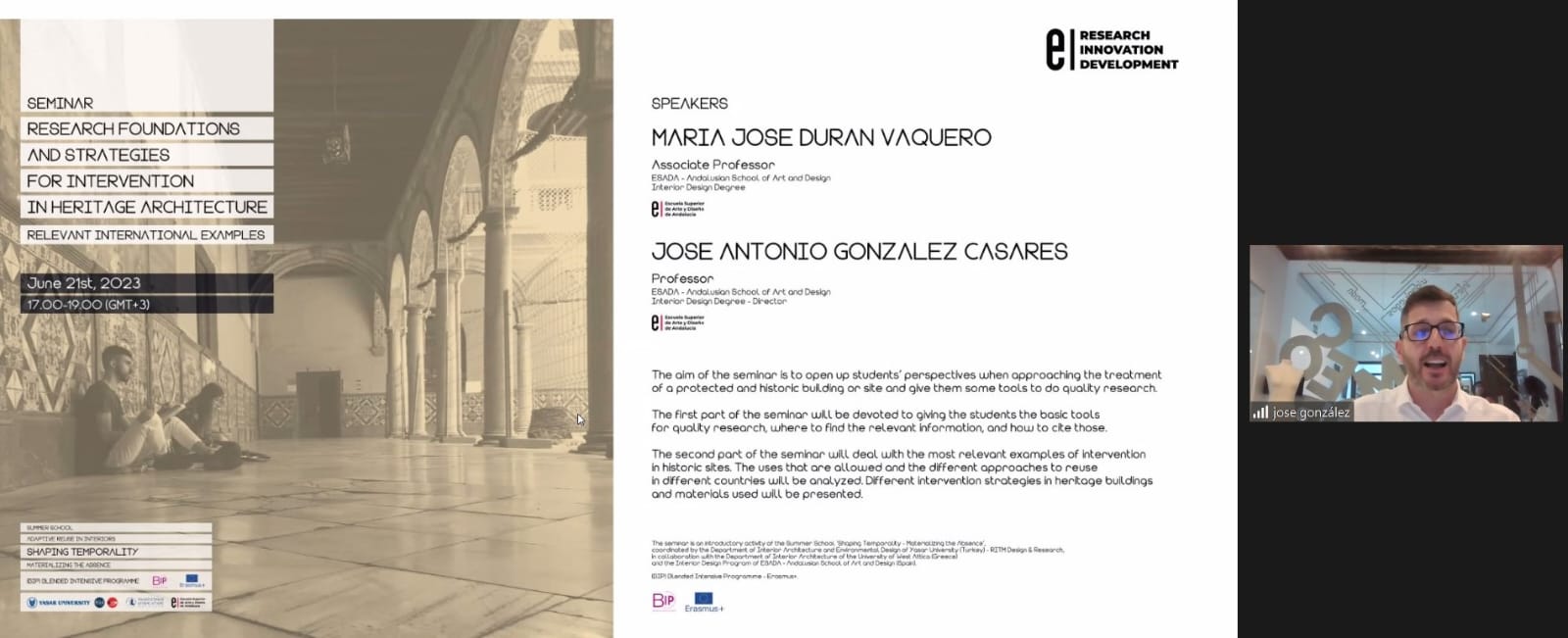 Once they arrived in Turkey, they engaged in a week-long immersive project at the ruins of İsa Bey Baths, nestled in the historically charming backdrop of Selçuk. Our interior design students shared this remarkable experience with a diverse team of fellow students and professors from the University of West Attica (Athens, Greece) and Yaşar University (Izmir, Turkey).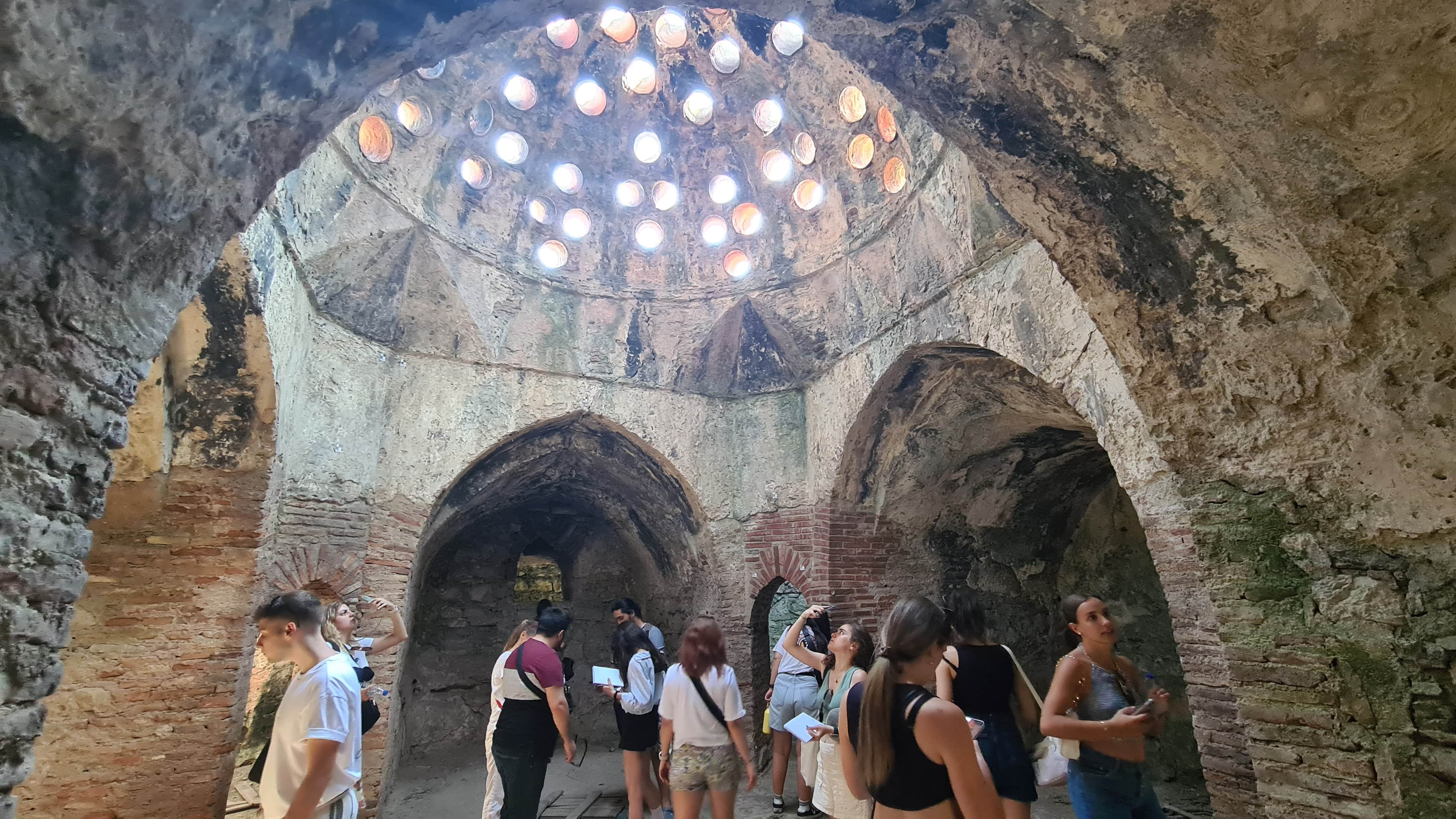 The summer school unfolded at the STOA Center for Body Arts and Studies, situated in the village of Şirince within Selçuk (Izmir, Turkey). STOA is designed as an international hub for research, artistic creation, and performance. The village of Şirince is located in close proximity to the ancient city of Ephesus and the House of the Virgin Mary.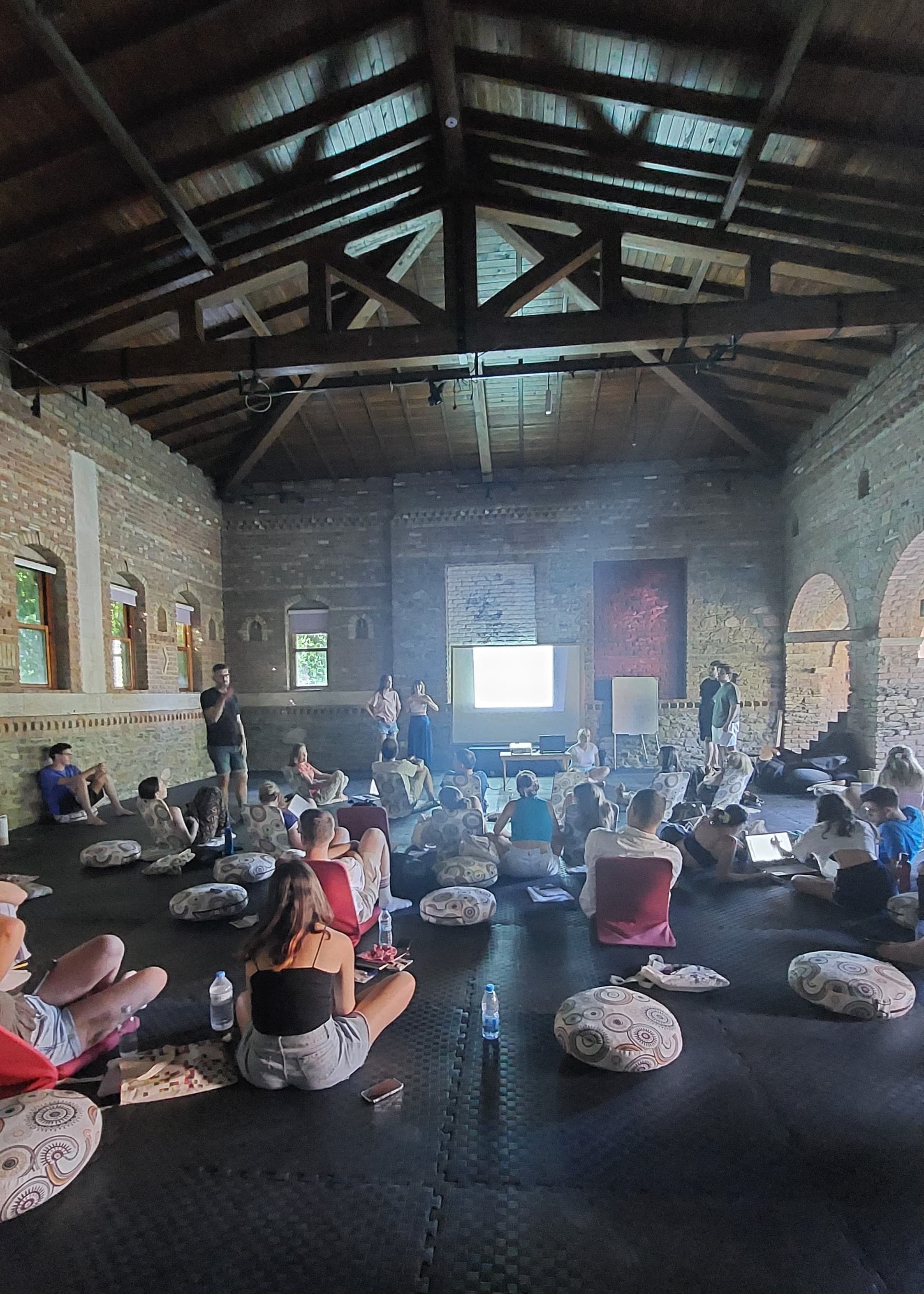 Throughout the week, all participants collaborated on this captivating project. As the week came to an end, following days of dedicated work, the students presented their projects, yielding truly remarkable results.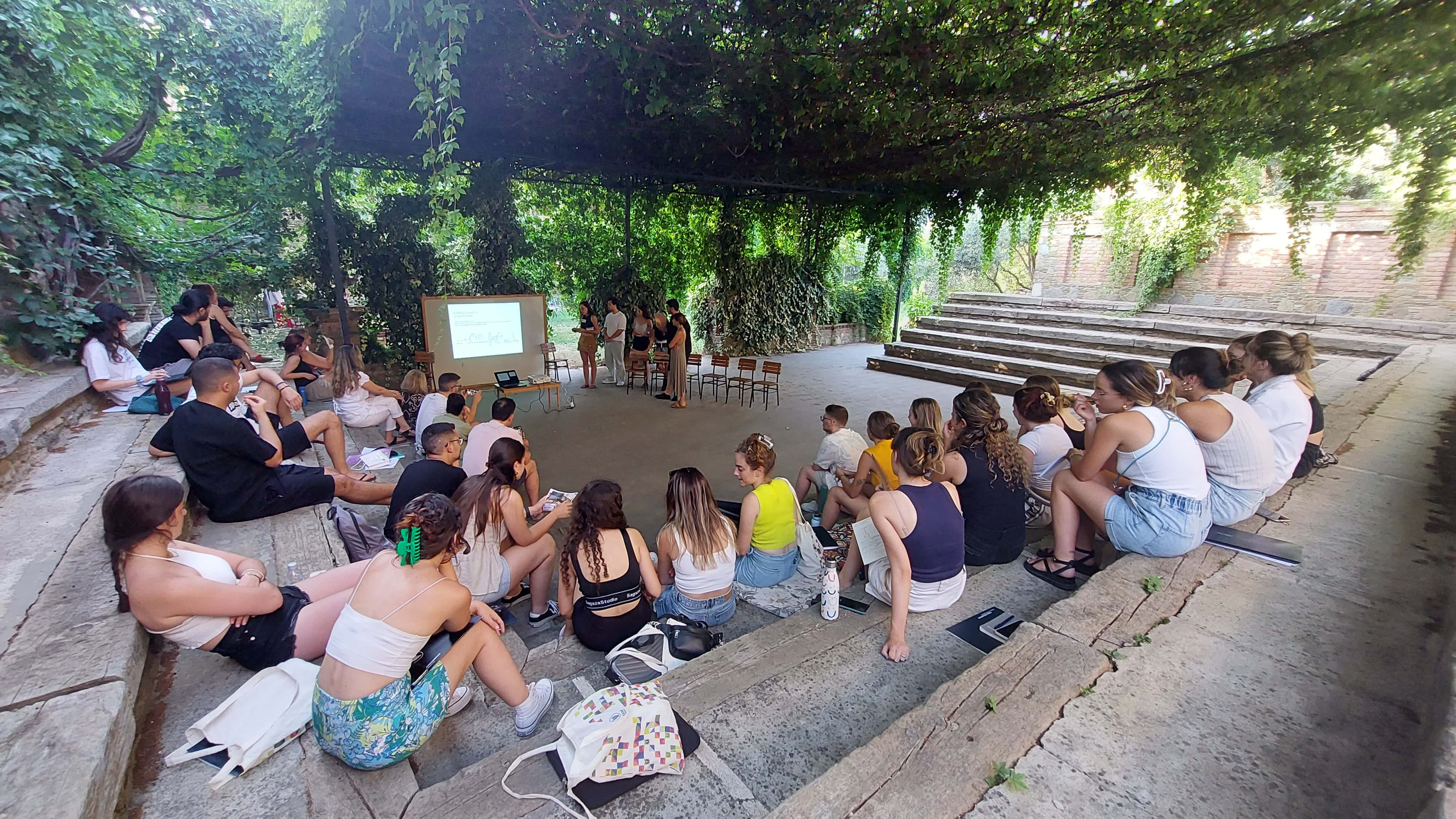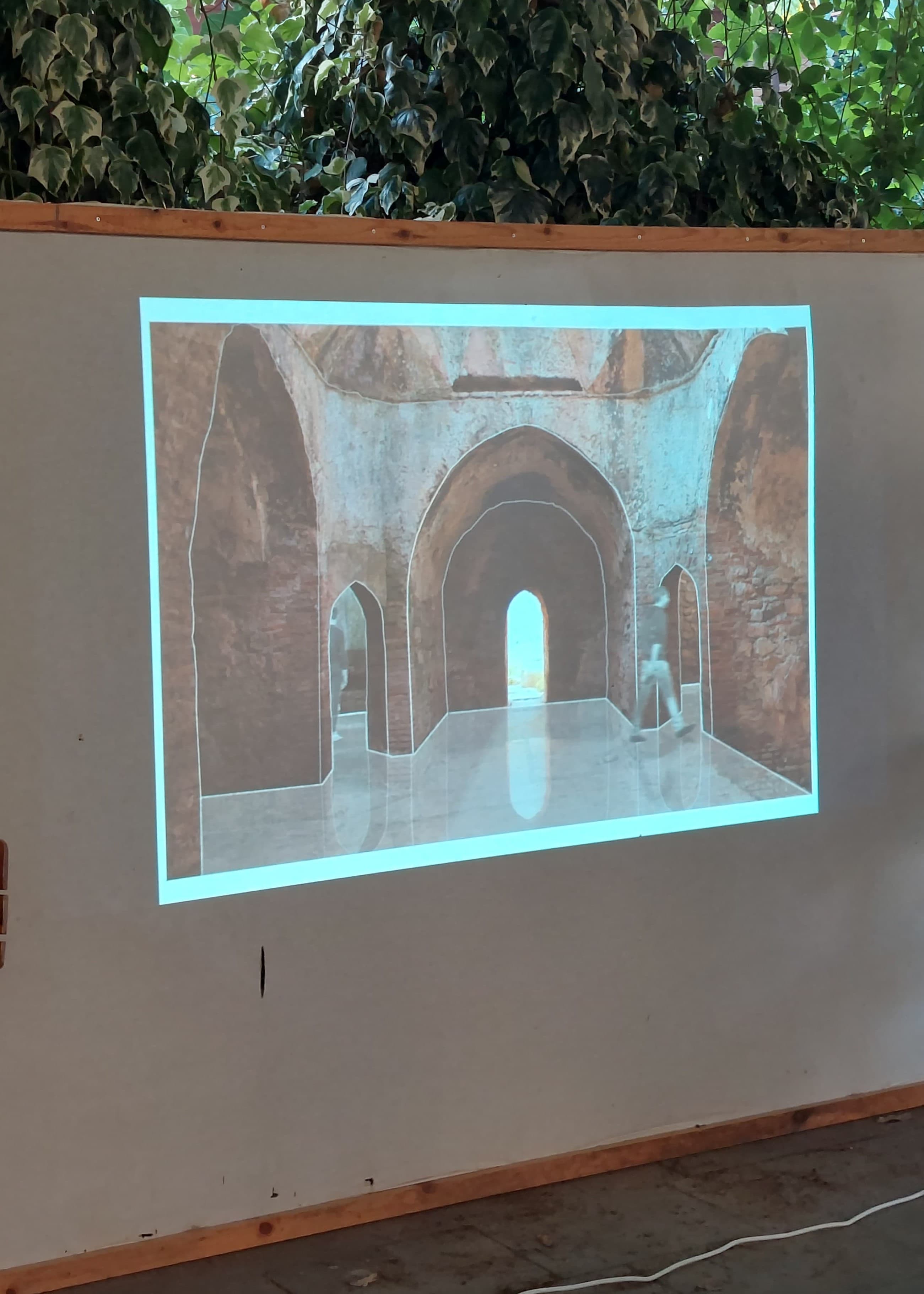 Moreover, participants of this BIP had the privilege of enjoying their Erasmus experience to the fullest. For instance, they had the chance to explore the ancient Roman city of Ephesus and relax on the stunning beaches of the Izmir coast. The closing day was marked by a shared dinner, offering an opportunity for all to bond and celebrate the unforgettable moments of this enriching encounter. Undoubtedly, this week was brimming with learning, creativity, and indelible memories.